Clouded Titles-
In October of 2012, my firm (DK Consultants LLC) took an audit team into the Williamson County, Texas Courthouse Annex (not so much under stealth) and spent time auditing a batch of 5, 278 MERS-related assignments that were recorded in the Clerk's official property records from 2010 – 2012. The results were published and released to the media on January 29, 2013 after an exhaustive review of nearly 1,600 assignments, all with the same types of so-called "markers" of document manufacturing.
The common denominator in document manufacturing here was basically involving self-assignment, wherein a member of MERSCORP (because MERS itself has no members), through its supervisory personnel, directs its $10/hr. employees to sign documents as "Vice Presidents" or "Assistant Secretary" of Mortgage Electronic Registration Systems, Inc. ("MERS").
The use of the MERS System is limited to members of MERSCORP. The MERS System is owned by MERSCORP. Member lenders and servicers pay to join this system and they pay again when they log into the MERS website, which is owned by MERSCORP Holdings, Inc. MERS is broke. MERSCORP has all of the money.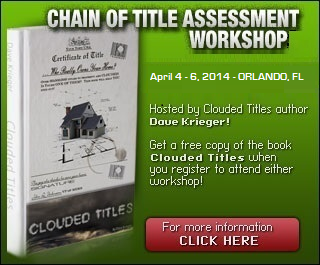 © 2010-19 FORECLOSURE FRAUD | by DinSFLA. All rights reserved.
Comments
comments