from the tipster-
Attached is an Exhibit that was submitted in a NY bankruptcy case for a trial which settled.
In "newer" foreclosures, there are likely to be robo-redux endorsements fabricated per specs directed by procedures and processes set in place by the entities dealing with loan documentation failures and gaps.
These entities direct the lawyers and the Loan Documentation" or "Note Endorsement" units or "teams".  From what we know, these Note Endorsement teams are comprised of 4-6 people who stamp endorsements on notes whenever a lawyer/servicer/other entity sends / directs / opens a task requesting the team to take care of a note endorsement problem.
My recollection is that some of the servicer settlements (like the protocols approved in NJ) may have provisions related to such fixing of exception riddled document trails.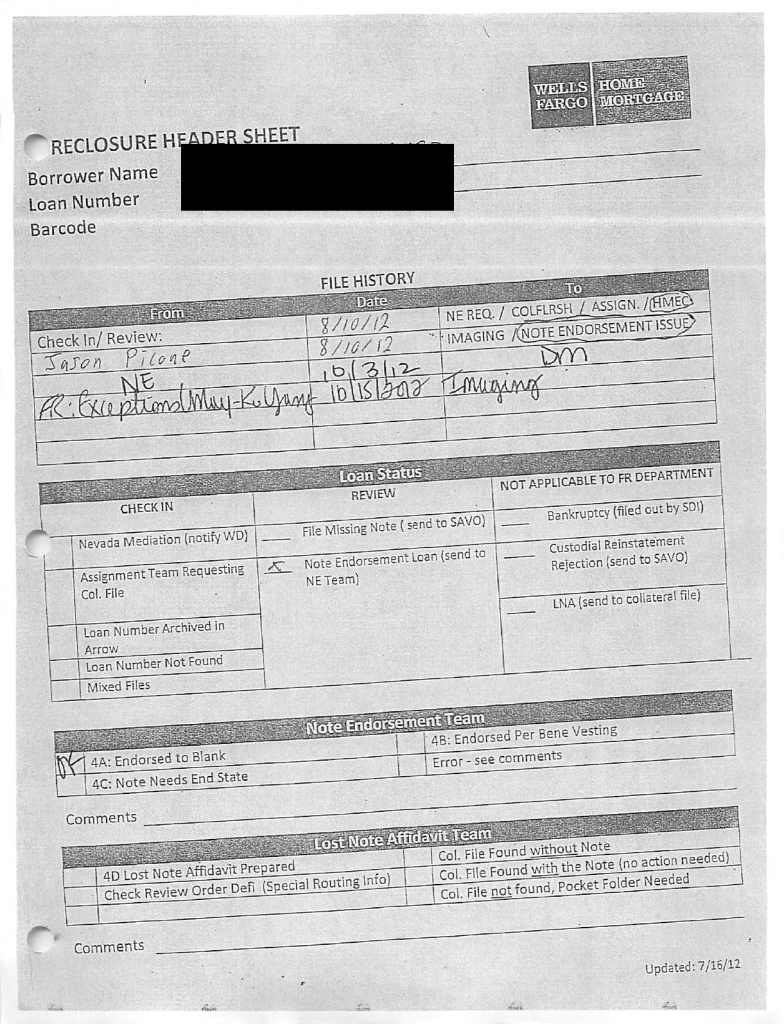 © 2010-19 FORECLOSURE FRAUD | by DinSFLA. All rights reserved.
Comments
comments