The various signatures and time frames below.
Notice the handwritten signatures have turned to stamps.
Question: What happens if these stamps go lost or stolen?

Please hit email a tip located above this page  if you have any of these handy.
VP/SECRETARY/ TREASURER WILLIAM C. HULTMAN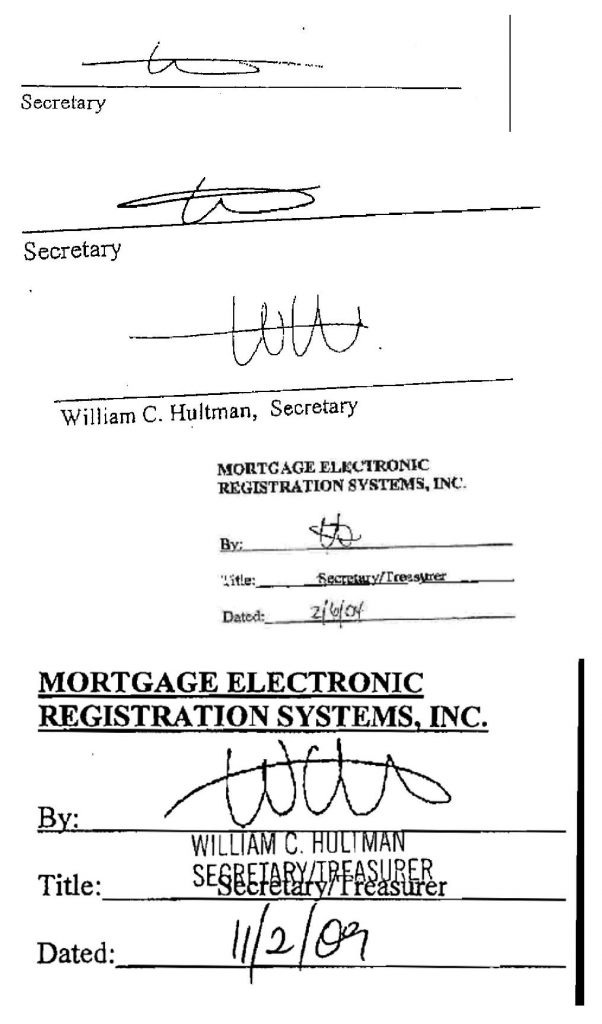 .
VICE PRESIDENT SHARON HORSTKAMP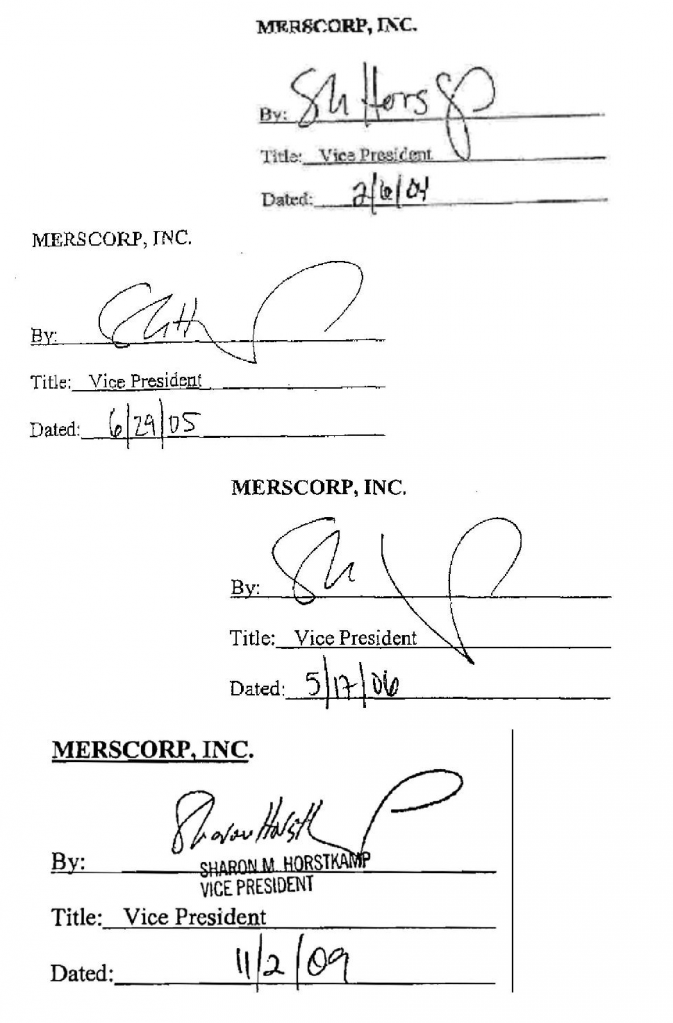 .
Enter the STAMP
These two Corporate Documents were located in two separate states thousands of miles across from each other .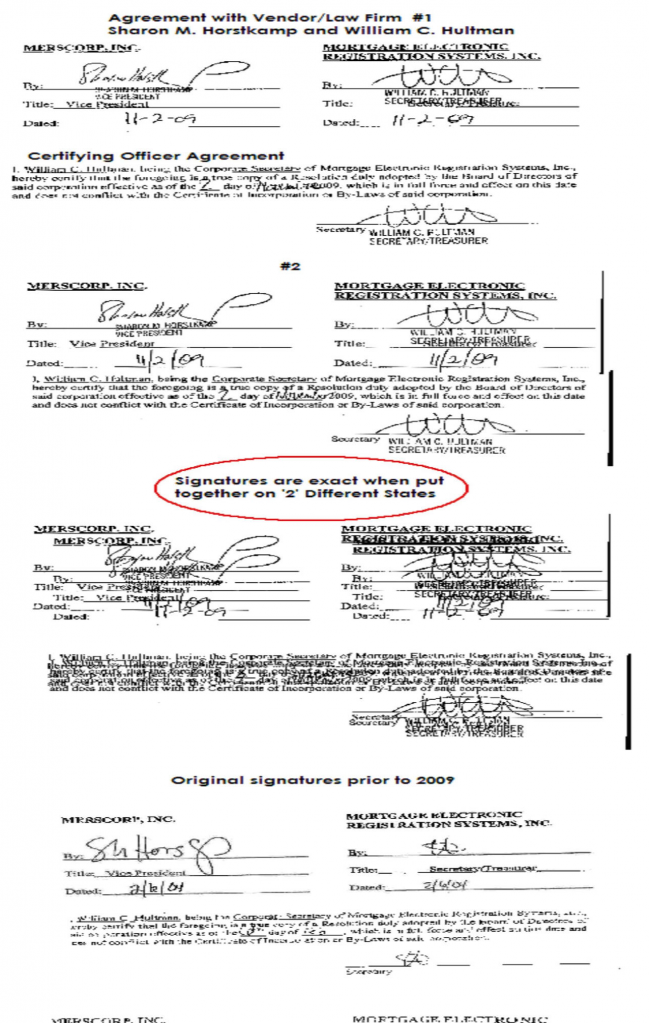 .
Related:
.

© 2010-19 FORECLOSURE FRAUD | by DinSFLA. All rights reserved.
Comments
comments