First, Lynn Szymoniak ESQ. presented "Compare these Titles & Signatures" & "Too Many Jobs"…Now the next of many of compare these signatures & titles series. "Officers of Way, Way too many banks"…Part Deux "The Twilight Zone".
How can you be an OFFICER of all these banks and Why is your signature never signed the same??? Minnesota? LPS? Bueller? …anyone?…Bueller?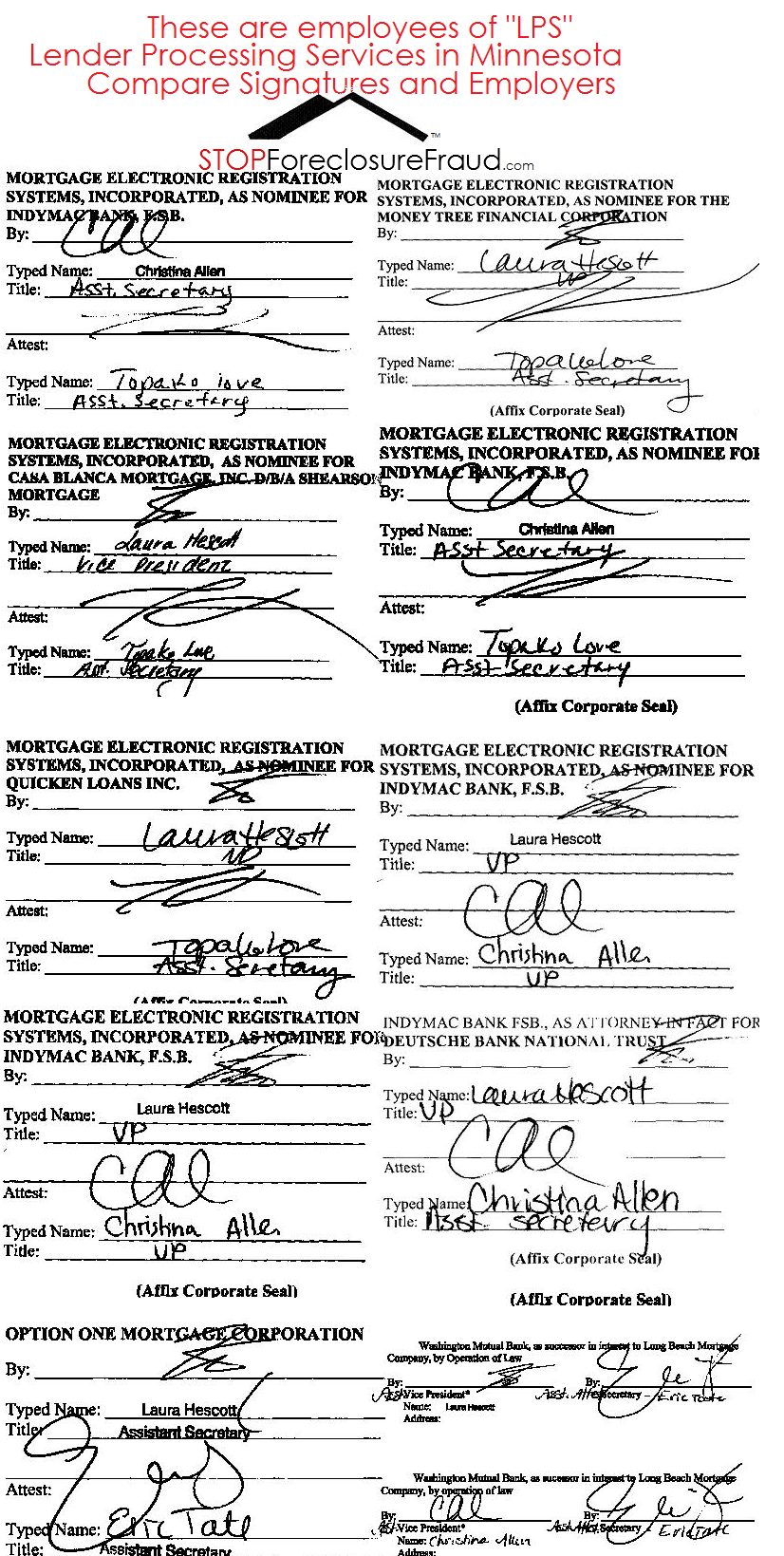 © 2010-19 FORECLOSURE FRAUD | by DinSFLA. All rights reserved.