SUPREME COURT – STATE OF NEW YORK
Index No. 10123/09
PRESENT:
Honorable Karen V. Murphy
Justice of the Supreme Court
JP. Morgan Mortgage Acquisition Corp.,
v.
Richard Simmons, Eleanor Simmons, Bank of
America, NA, First Chicago, et aI.,
Excerpts:
The Notice of Pendency fied May 27 2009 stated that Plaintiff "is also in possession
of the original note with a proper endorsement and/or allonge and is therefore the holder of
both the note and mortgage" and the complaint contained a similar allegation however
Margaret Dalton, a self proclaimed "Officer" of EMC Mortgage Corporation, a non-par,
submitted an ' affidavit of lost note' sworn to on Januar 27, 2010. It is not clear whether the
alleged servicer, EMC has authority to act on Plaintiff's behalf in this matter , as no power
of attorney was submitted to the Court. The basis for Ms. Dalton s purported knowledge of
the circumstances surrounding the assignment in question are not clearly stated in her
affidavit, which by its terms, is contradictory. Bald assertions of possession of the original
note, without more, in light of the conflicting evidence, is not sufficient to establish a prima
facie case.

Furthermore, the assignment recorded on May 20, 2009 specifically states that it is
an "assignment of mortgage " and makes no reference to the note. Thus, a question of fact
exists as to whether the note was ever assigned or delivered to Plaintiff. It may well be that
the note was neither assigned nor delivered to Plaintiff prior to commencement of this action
and Plaintiff would then be without authority to bring this action.

[ipaper docId=40241648 access_key=key-yonvvoo4lkhyw1wbocq height=600 width=600 /]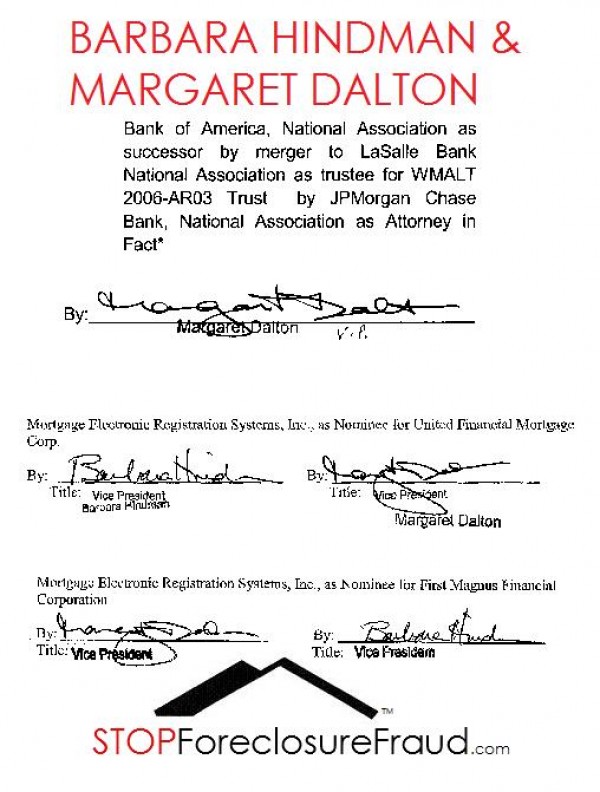 © 2010-19 FORECLOSURE FRAUD | by DinSFLA. All rights reserved.