For those who may not know both David J. Stern and Cheryl Samons both were former employees of Shapiro & Fishman prior to Mr. Stern and Mrs. Samons departing from Shapiro & Fishman…"thats all". <grin>————————–>
180 PAGES!



PROTECTIVE ORDER? Lender Processing Services? Specialized Loan Servicing? American Home Mortgage Servicing? DEPOS? SUBPOENAS?
DISMISSAL WITH PREJUDICE!
Florida Rules of Civil Procedure
1.420 Dismissal of Actions
(a) Voluntary Dismissal.
(1) By Parties. Except in actions in which property has been seized or is in the custody of the court, an action may be dismissed by plaintiff without order of court
(B) by filing a stipulation of dismissal signed by all parties who have appeared in the action. Unless otherwise stated in the notice or stipulation, the dismissal is without prejudice, except that a notice of dismissal operates as an adjudication on the merits when served by a plaintiff who has once dismissed in any court an action based on or including the same claim.
Many thanks to Foreclosure Hamlet for the documents.
[ipaper docId=37371454 access_key=key-29uonso5cgxbeb5hi39g height=600 width=600 /]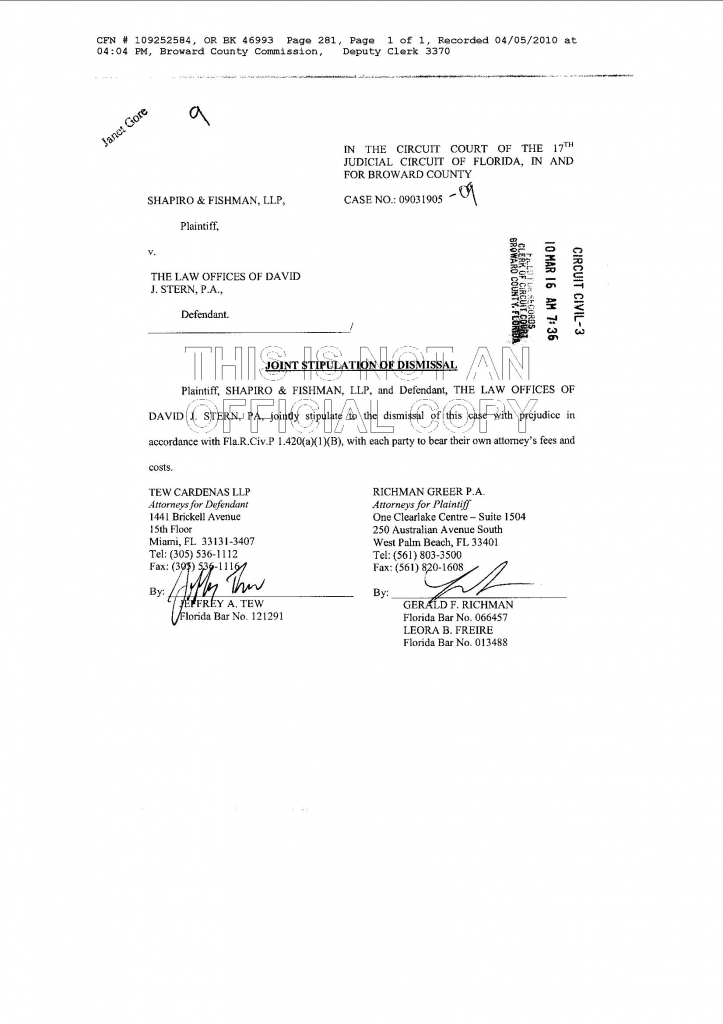 © 2010-19 FORECLOSURE FRAUD | by DinSFLA. All rights reserved.