One after the next, the clever disguises of "Lets Help You Pay" seems to sprouts up in multiple forms.
Recall this for instance, not so brilliant winner, Foreclosure & Unemployed – Up to $50K Zero Interest Loans? Who does this really benefit? You guessed it…the Banks.

Do they seriously think this will reduce foreclosures and stabilize home values? Who are they kidding. How about creating jobs first. They quite obviously don't understand economics. This will exhaust your savings and who has a secure job these days?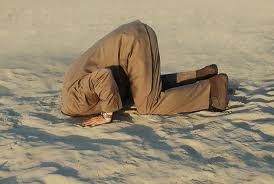 AJC-
Georgia legislators introduced a bill to allow Americans to pay mortgages by withdrawing retirement funds, such as a 401(k) account, without penalty.
The bill's sponsors, Sen. Johnny Isakson, R-Ga., and Rep. Tom Graves, said they believe it would help people keep their homes in tough economic times.
"I firmly believe that economic recovery in this country will not occur until the housing market bounces back," Isakson said. "To that end, this legislation will help strengthen the American housing market because it will lead to a reduction in foreclosures and in turn will help stabilize home values."
[AJC]
© 2010-19 FORECLOSURE FRAUD | by DinSFLA. All rights reserved.