Our friend in California Brian Davies recently got a "Golden Ticket" in the mail. Below are certified copies of the Pooling & Servicing Agreement of his loan including the Prospectus for RAST 2007-A5, pass thru 2007E, psa 03-01-07.
Via: Brian Davies
GET THESE INTO THE COURT RECORD FOR THE DEFINITIVE WAY THE RECORD NEED TO BE JUDICIALLY NOTICED–B.DAVIESMD@GMAIL .COM
How you can get these:
http://www.scribd.com/doc/36801952/The-Securities-and-Exchange-Commission-How-to-File-to-Get-Certified-Copies-of-the-Prospectus-and-Polling-and-Servicing-Agreements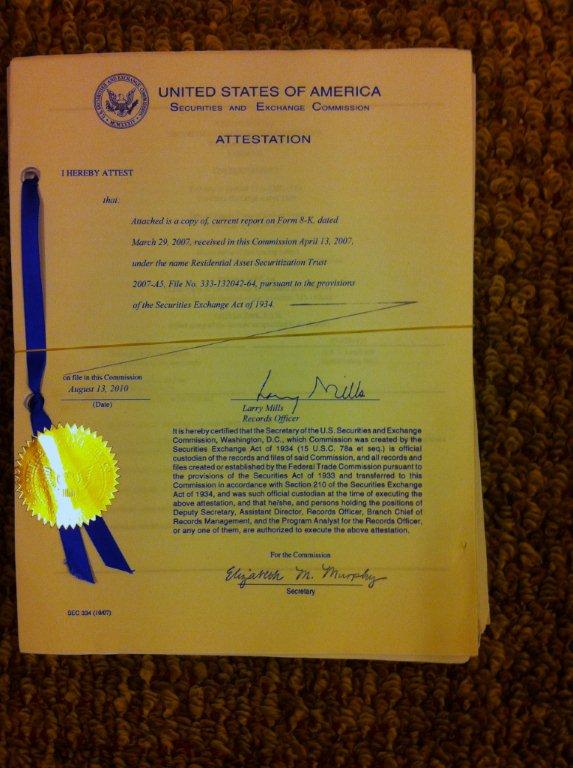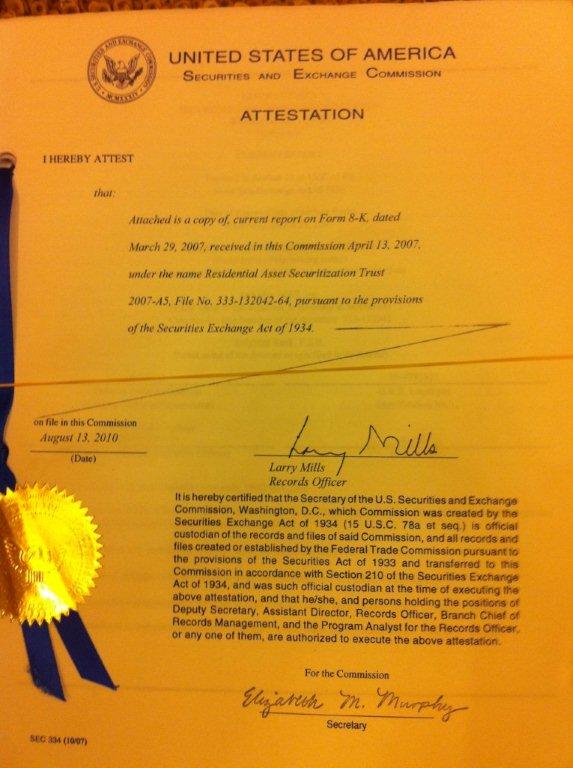 © 2010-19 FORECLOSURE FRAUD | by DinSFLA. All rights reserved.