Congratulations… Tywanna Thomas makes Good Morning America. Tywanna Thomas is/was an employee of Lender Processing Services/ DOCX and these documents were executed in DOCX's office in Alpharetta, GA.
You may see her many signatures and employers below. "It's not just her"

"If your going to take my house away from me you better be able to prove you own my house and you have the right to take the house away" -GERRY WILLIS
______
Link to the source: ABCNEWS.com
.
http://abcnews.go.com/GMA/YourMoney/video/banks-freeze-faulty-foreclosures-11792395

______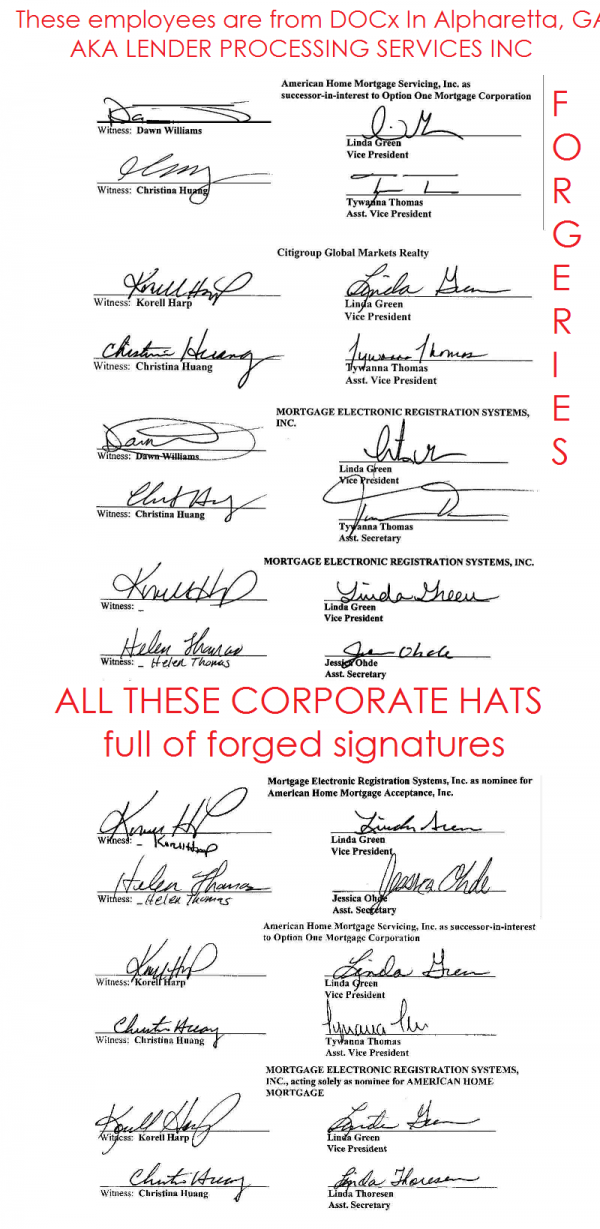 © 2010-19 FORECLOSURE FRAUD | by DinSFLA. All rights reserved.