Why they should be FORCED.

Take this home for example. It was originally sold for $289,000.
Prior to Final Judgment, property had two (2) assignments of mortgage for two entities same robo-signer for both via MERS.

At auction it was sold for a MAJOR discount at approx. 75% off. to Indymac via LPS Minnesota address in 2010. We know Indymac has been shut down way before this time.
Why couldn't they work a deal like this when this person whom I personally know tried over and over to get a modification AT THE TIME?
They had a good job then and still have a good job today.

So why do they not want to work with the borrowers and reduce the principal to reflect today's REAL and TRUE appraisal of the property?
Make sure you follow the transactions to understand what happened and why it makes no sense where this goes.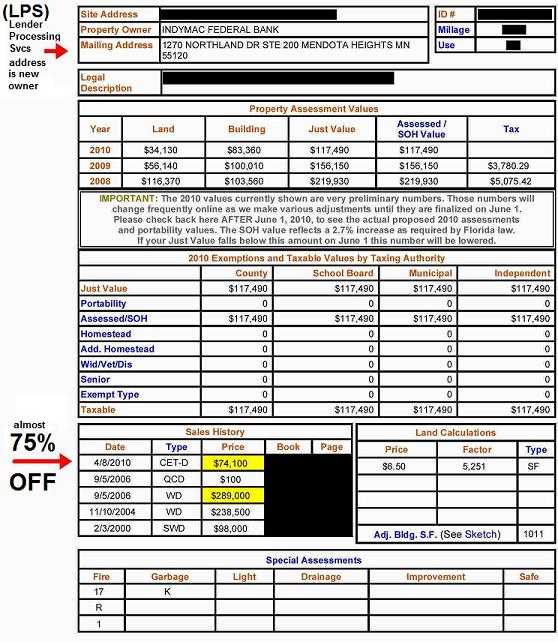 Now Here comes more funny business:
Still following?

Property was Quit Claimed/Transferred To Freddie Mac for $100.00 (prepared by David Stern) but consideration shows only $10.00.

Property then sold for $3900.00 more 13 days later $78,000


SAME day flipped for $150,000

Previous records are all gone [compare both images]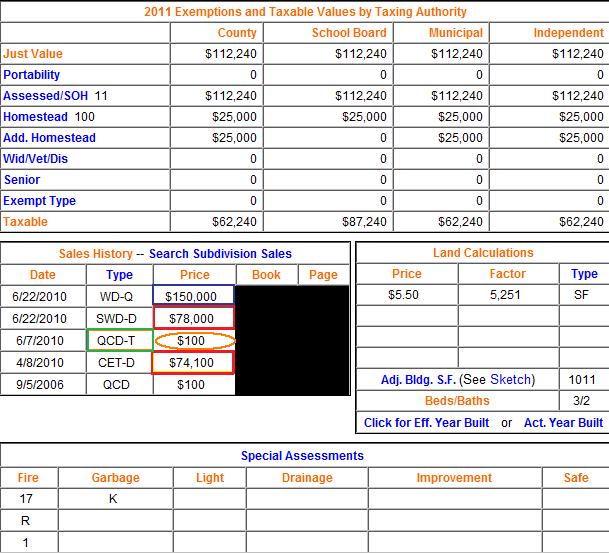 Don't forget…

© 2010-19 FORECLOSURE FRAUD | by DinSFLA. All rights reserved.