If you recall it, I believe Mr. Barnhart is a Real Estate broker, so even the pros can be duped without even realizing this.
News-Press-
Brian and Holly Barnhart of Cape Coral – who were sold a house by Wells Fargo Bank even though the bank didn't own the property – have filed a lawsuit alleging fraud and negligence.
The Barnharts, who emptied their life savings to buy the house for $153,000 cash and renovate it for another $80,000, bought the house in November.
But it turned out Wells Fargo had given the house back to its original owner …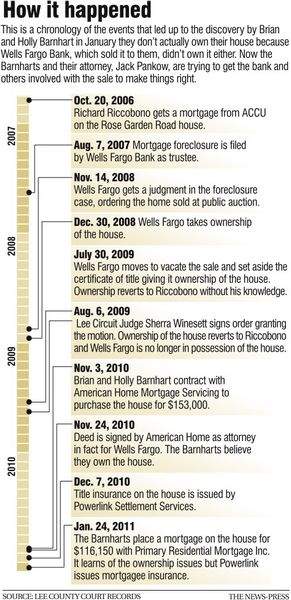 [Image] The News-Press

© 2010-19 FORECLOSURE FRAUD | by DinSFLA. All rights reserved.