Will leave the comments for you all if you wish on these recorded documents from public records.
NOTE: It appears these were done by pro se individuals.

YOU MUST CONSULT WITH AN ATTORNEY.

REPEAT:

DO NOT try this without consulting an attorney.

Excerpt:
WHEREAS TRUSTOR/GRANTOR STATES AND DECLARES that, in recognition of certain pertinent facts not limited to the fact that the Mortgage contained NO SIGNATURES showing an acceptance of the document by any other party, the above-described Mortgage is, at best, an unconscionable contract and, for that reason alone, said, Mortgage is not an enforceable instrument; and since no other party signed th document, no party would have standing to assert that said party has been damaged in any way, or that a "default" occurred, or that a "breach" occurred; AND…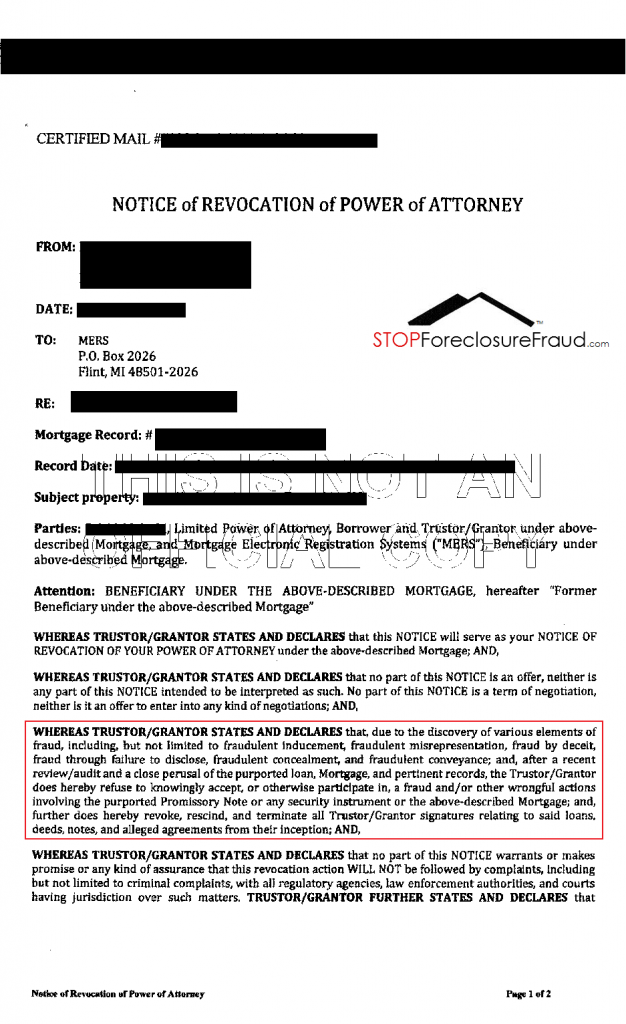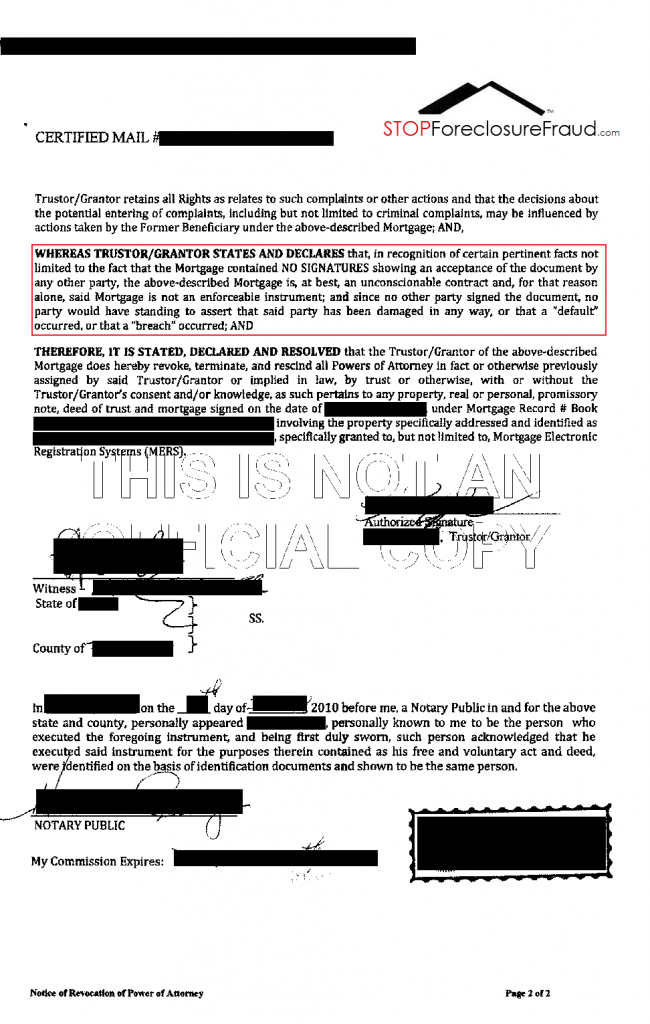 AND ANOTHER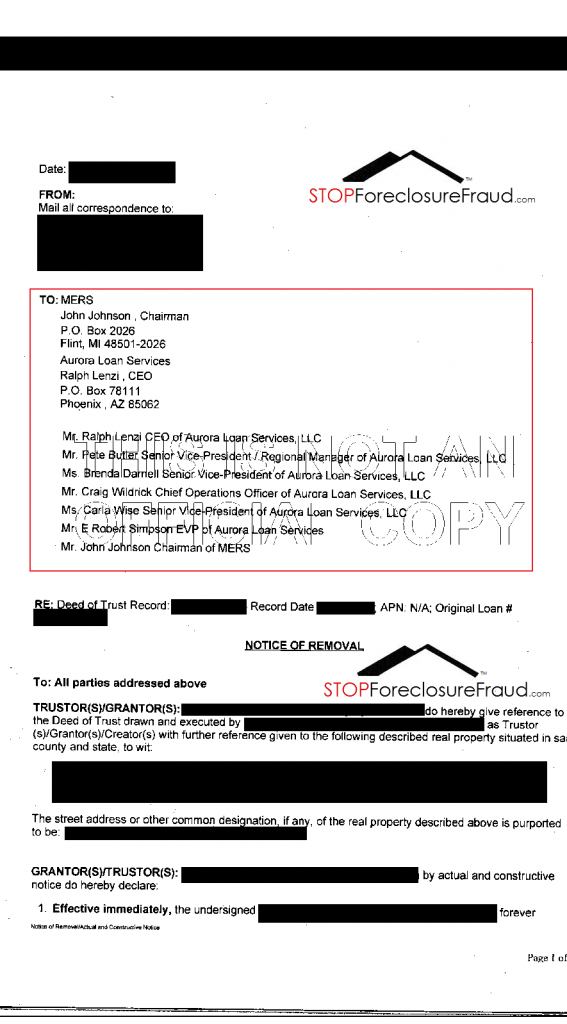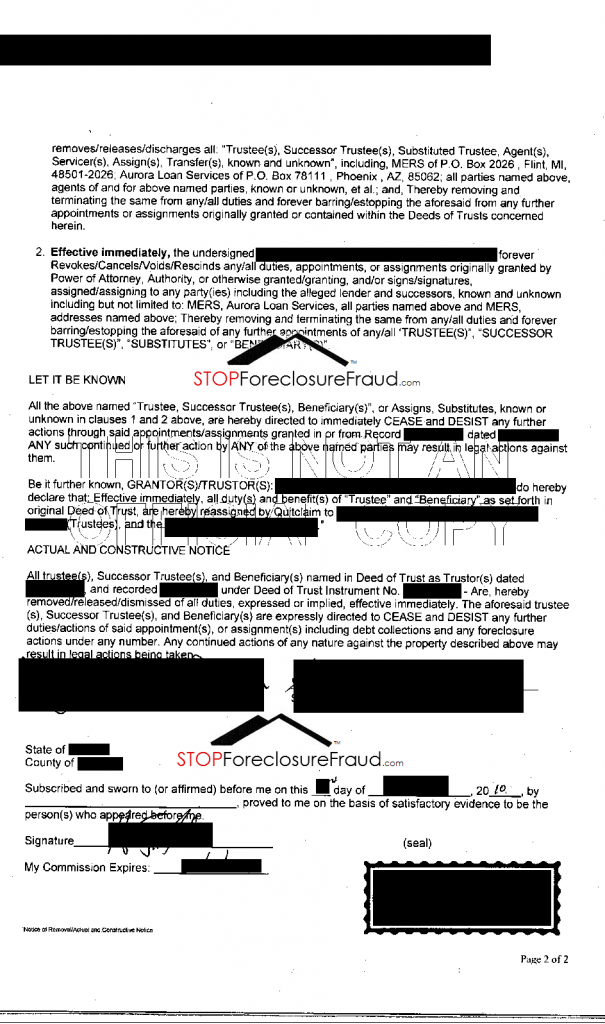 © 2010-19 FORECLOSURE FRAUD | by DinSFLA. All rights reserved.