"A Foreclosure Crisis"

written by
Thomas C. Baxter, Federal Reserve Bank of New York;
Stephanie Heller, Federal Reserve Bank of New York;
Frederick Miller, Gray Plant Mooty;
Linda J. Rusch, Gonzaga University School of Law
May 12, 2011
A Foreclosure Crisis

Problems with mortgage foreclosures have been in the headlines during the past several months. The media attention arises from several concerns. One concern relates to whether lending institutions have followed proper foreclosure procedure. Another reflects a popular misconception among many that a mortgage can become separated from the note it secures. Yet another concern arises out of the complexity of some of the structured transactions involving the mortgages.
Click image below to continue…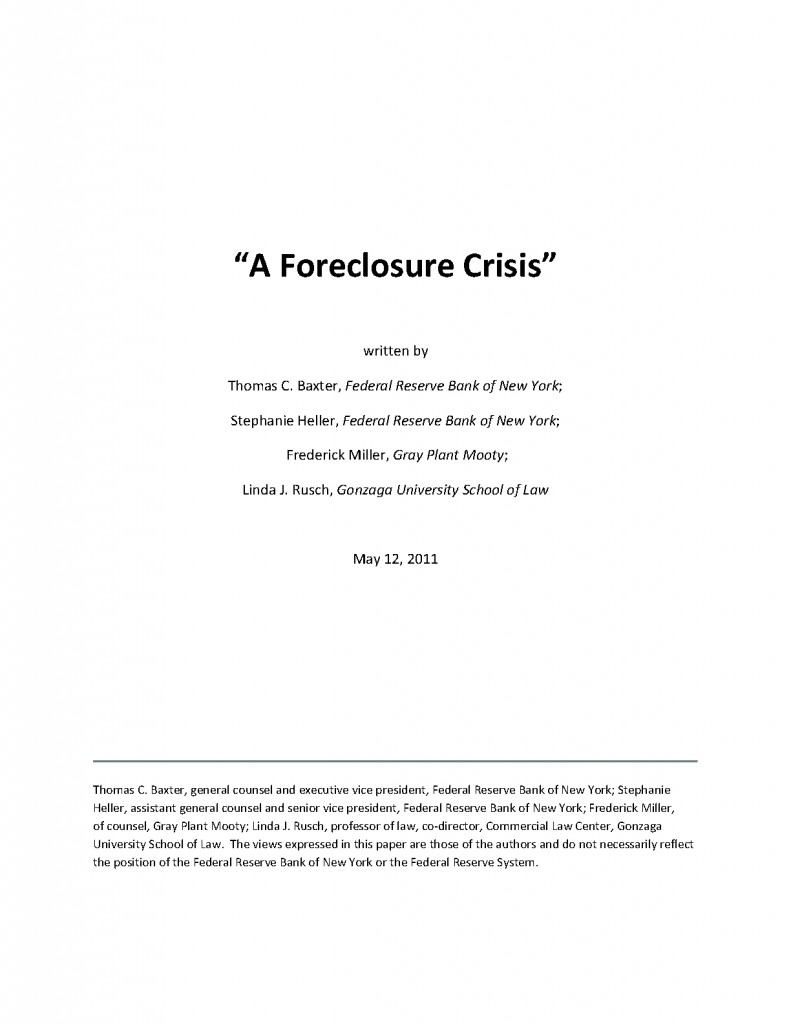 You might also like to read the following…

© 2010-19 FORECLOSURE FRAUD | by DinSFLA. All rights reserved.