TBO-
TAMPA —
Erin Cullaro, a former assistant Florida attorney general who was fired last year after moonlighting for a "foreclosure mill," continues to serve on a state committee that investigates other lawyers for ethical violations.
Some lawyers and consumer advocates question whether such a position of authority with the Florida Bar is appropriate.
"The bar's self monitoring leaves much to be desired," said Lisa Epstein, of Foreclosure Hamlet.org, which tracks cases of foreclosure fraud.
Cullaro, who worked for the attorney general's economic crimes division in Tampa, was fired in April following a formal reprimand by Gov. Rick Scott's office, which questioned variations of her signature on legal documents.
[TBO]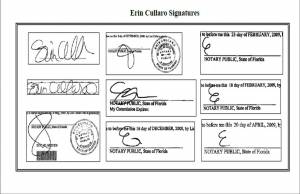 © 2010-19 FORECLOSURE FRAUD | by DinSFLA. All rights reserved.