I cannot comment, I am beyond words!

via: Chungas_Revenge
Cheryl Samons is an employee of David Stern Firm in Plantation Florida. The mere fact that she is signing documents representing the grantor when the grantee is the client of her employer's law firm leads to questions and concerns, but:
How can an unsigned legal document get notarized and witnessed? (St. Lucie County, FL)
Bank of America took over Countrywide on June 3, 2009. How can Countrywide assign a mortgage on April 28, 2010? (Palm Beach County, FL)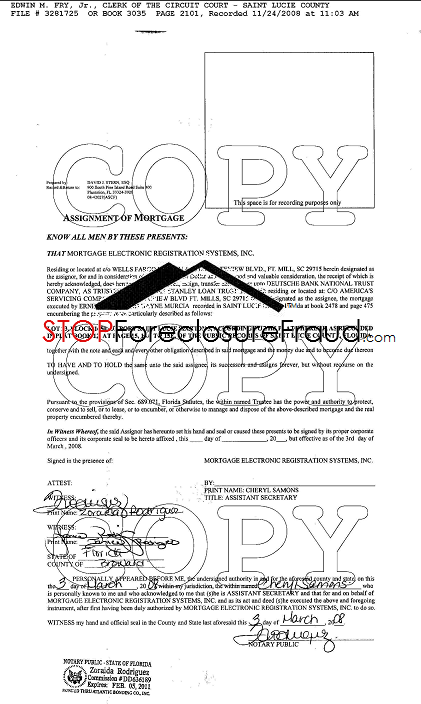 RELATED STORIES:
© 2010-19 FORECLOSURE FRAUD | by DinSFLA. All rights reserved.