Watch as #OccupyWallStreet takes their March to the Homes of Billionaires. On route is home of David Koch, Rupert Murdoch, Jamie Dimon, John Paulson more TBD
.
[Click Image Below For Video]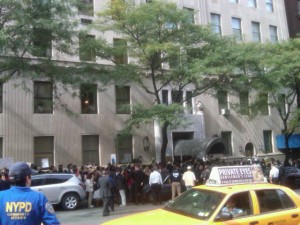 In front of David Koch's home
Image: NYDNHelenK
© 2010-19 FORECLOSURE FRAUD | by DinSFLA. All rights reserved.