Be sure to go to the link below to see the fraud I uncovered in the Shapiro's case mentioned in this PB Post article!
By The Palm Beach Post
Updated: 7:45 p.m. Thursday, Sept. 23, 2010
Posted: 7:33 p.m. Thursday, Sept. 23, 2010
Last month, Palm Beach County Senior Judge Roger Colton opened his afternoon foreclosure session by telling homeowners that he'd heard all their stories before, and he would give them a maximum of five months before letting lenders take their homes.
"I know all about the Chinese drywall problems. I know all about sickness," Judge Colton said. "I know all about divorce. I know all about anything else as to why we find ourselves in this position today."
In the first case, Judge Colton signed a final summary judgment giving Everhome Mortgage Co. the right to foreclose on a Lake Worth couple's home despite their attorney's objections that Everhome had failed to prove that it owns the note. Foreclosure defense lawyers cite the case as an egregious example of Florida's so-called "rocket docket," the process of expediting foreclosure cases through the courts by siding with lenders.
That was not the intent of state legislators this year when they appropriated $9.6 million to reduce the foreclosure backlog. Though the state has set a goal of reducing the more than 500,000 cases by 62 percent within a year, that goal should be met by handling each case based on its merit and not by watching the clock. That's particularly important given the fraud perpetrated by lenders – many of which knowingly issued loans to buyers who couldn't afford them – and their attorneys.
Tampa-based Florida Default Law Group has been withdrawing legal affidavits in its GMAC Mortgage foreclosure cases, acknowledging that information it gave to courts may have been inaccurate. The affidavits supposedly attest to the validity of documents submitted to verify that a lender has the right to foreclose. Florida law requires that lenders prove ownership of the note underlying the mortgage.
In the case before Judge Colton, attorney Loretta Bangor questioned the validity of affidavits submitted by Everhome's attorney, a lawyer with Shapiro & Fishman, one of three firms under investigation by the Florida attorney general for "unfair and deceptive actions" in foreclosure cases. Judge Colton, one of two retired judges hired to handle foreclosures under the new state program, did not ask to see the documents. Nor did he question Shapiro & Fishman about the validity of the documents.
Continue reading…PALM BEACH POST
.
Related: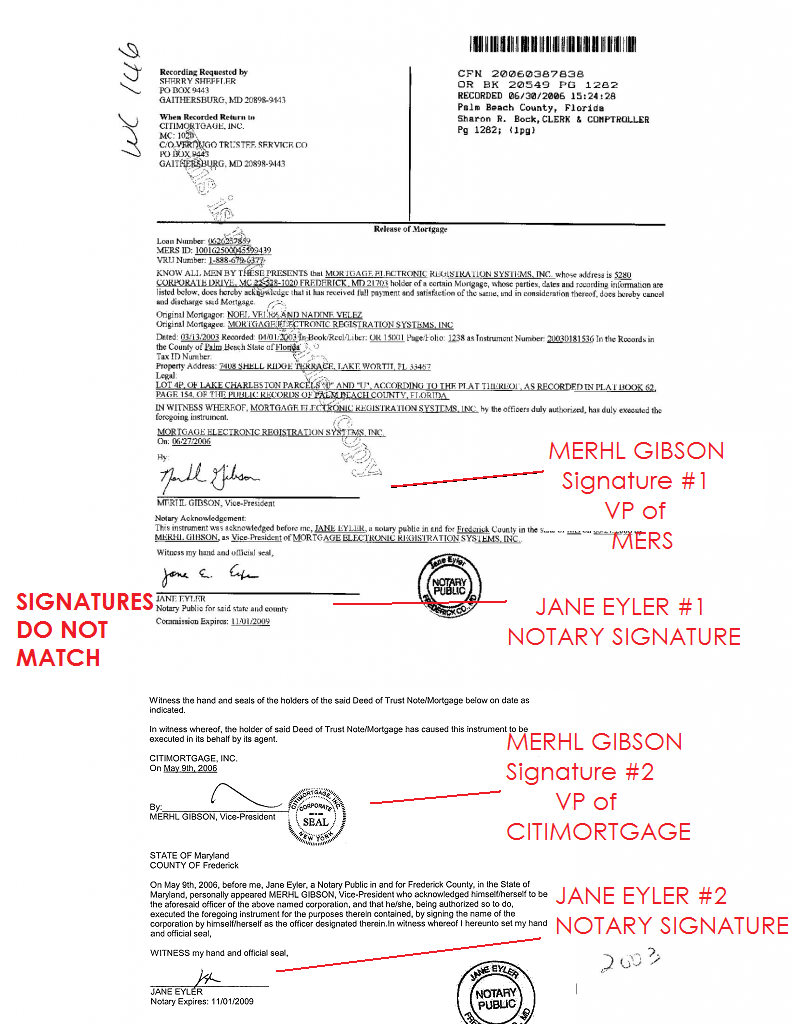 © 2010-19 FORECLOSURE FRAUD | by DinSFLA. All rights reserved.