The filings speak for their own…
While the two consent orders have not been finalized, PNC expects the orders to cover a range of matters. Among other things, we expect the orders to require PNC and/or PNC Bank to develop and implement written plans and programs and undertake other remedial actions with respect to various matters relating to loan servicing, loss mitigation and other foreclosure activities and operations, including, among other things, enterprise risk management, risk assessment and management, compliance, internal audit, outsourcing of foreclosure and related functions, management information systems, borrower communications, potential related financial injuries, and activities with respect to the Mortgage Electronic Registration System (a widely used electronic registry designed to track mortgage servicing rights and ownership of U.S. residential mortgage loans). We also expect that the orders will require PNC, PNC Bank and their boards to take appropriate steps to ensure compliance with the orders and with the plans and programs to be established under the orders.
In January, 2011, U.S. federal banking regulators communicated to the Company the preliminary results of an interagency examination of the Company's policies, procedures, and internal controls related to residential mortgage foreclosure practices. This examination was part of a review by the regulators of the foreclosure practices of 14 large mortgage servicers. As a result of the review, the Company expects the regulators will require the Company to address certain aspects of its foreclosure processes, including developing plans related to control procedures and monitoring of loss mitigation and foreclosure activities, and taking certain other remedial actions. Though the Company believes its policies, procedures and internal controls related to foreclosure practices materially follow established safeguards and legal requirements, the Company intends to comply with the expected requirements of the regulators in all respects. The Company does not believe those requirements will materially affect its financial position, results of operations, or ability to conduct normal business activities. In addition, the Company expects monetary penalties may be assessed but does not know the amount of any such penalties.
The Firm expects to incur additional costs and expenses in connection with its efforts to correct and enhance its mortgage foreclosure procedures. Multiple state and federal officials have announced investigations into the procedures followed by mortgage servicing companies and banks, including JPMorgan Chase and its affiliates, relating to foreclosure and loss mitigation processes. The Firm is cooperating with these investigations, and these investigations could result in material fines, penalties, equitable remedies (including requiring default servicing or other process changes), or other enforcement actions, as well as significant legal costs in responding to governmental investigations and additional litigation. The Firm cannot predict the ultimate outcome of these matters or the impact that they could have on the Firm's financial results.
HSBC Holdings: Did the right thing & Halted Foreclosures 3/1/2011
State and federal officials are investigating the procedures followed by mortgage servicing companies and banks, including HSBC Finance Corporation and certain of our affiliates, relating to foreclosures. We and our affiliates have responded to all related inquiries and cooperated with all applicable investigations, including a joint examination by staffs of the Federal Reserve Board (the "Federal Reserve") and the Office of the Comptroller of the Currency (the "OCC") as part of their broad horizontal review of industry foreclosure practices. Following the examination, the Federal Reserve issued a supervisory letter to HSBC Finance Corporation and HSBC North America noting certain deficiencies in the processing, preparation and signing of affidavits and other documents supporting foreclosures and in governance of and resources devoted to our foreclosure processes, including the evaluation and monitoring of third party law firms retained to effect our foreclosures. Certain other processes were deemed adequate. The OCC issued a similar supervisory letter to HSBC Bank USA. We have suspended foreclosures until such time as we have substantially addressed the noted deficiencies in our processes. We are also reviewing foreclosures where judgment has not yet been entered and will correct deficient documentation and re-file affidavits where necessary. See "Executive Overview" in MD&A for further discussion.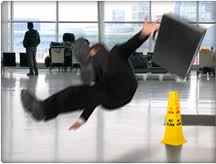 © 2010-19 FORECLOSURE FRAUD | by DinSFLA. All rights reserved.