Below is a document that Lender Processing Services, Inc. or it's many subsidiaries submits by wire transmission to the foreclosure mill with instructions NOT to name the actual owner of the note on the foreclosure but in the name of the servicer!
"FORECLOSURE SHOULD BE IN THE NAME OF "

It clearly states the names of the real parties:
SERVICER

TRUST

TRUSTEE/NOTE-OWNER

BORROWER
A foreclosure is rarely commenced under the "Real Entity." So why do they keep this from us when they knew all along the real parties of interest? This was only discovered during an actual case or we would have never found this.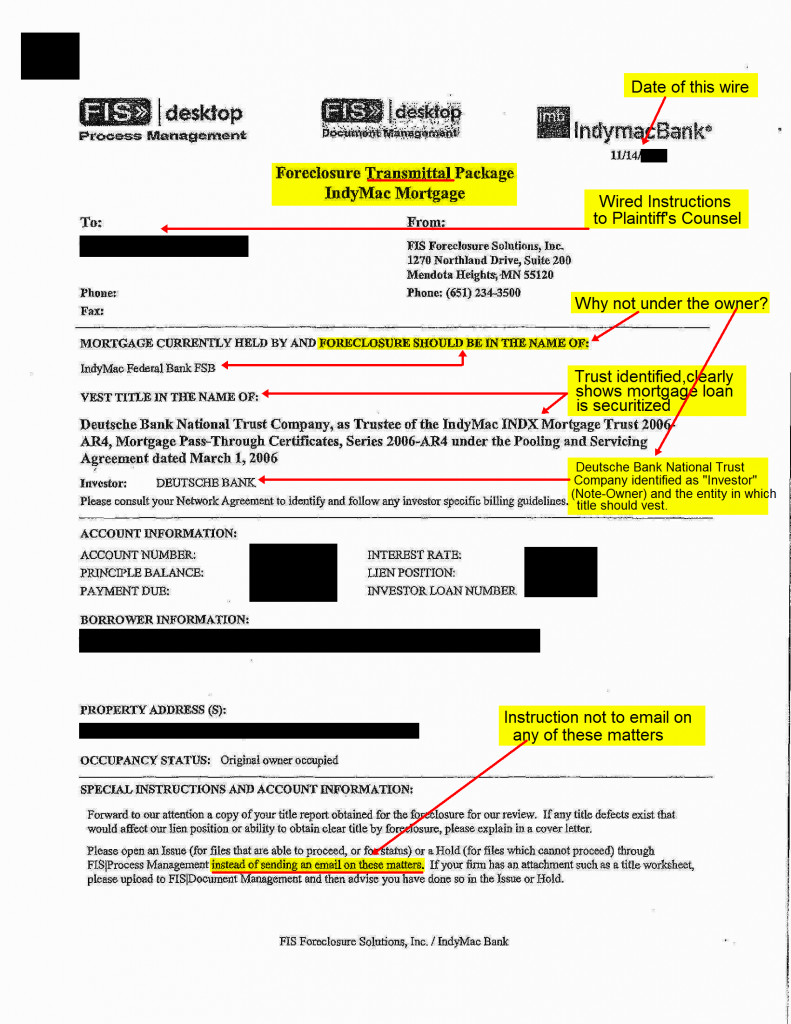 © 2010-19 FORECLOSURE FRAUD | by DinSFLA. All rights reserved.