I know what you're thinking…"Negotiable Instrument" or perhaps a "Promissory Note".
It's a "Dollar Bill" that is fully a "negotiable instrument" with a cash value equivalent to a "promissory note".
The purpose of this post is for you or perhaps a judge in your area can understand what might be exactly occurring throughout the nation every day. I am not an expert nor an attorney but am following what I believe is my understanding only.

If one fabricates a "negotiable instrument" and attempts to redeem this PERIOD:
Will not get anything transferred
Will be arrested for fraud
Anything attached to fraud is void
Everything acquired by fraud is confiscated
Reproduction or Transfer of  Fraudulent use of the similar counterfeit negotiable instrument below is punishable under applicable counterfeiting laws.
This is a direct quote from the Florida Banker's Association Comments to the Supreme Court of Florida files September 30, 2009:
"It is a reality of commerce that virtually all paper documents related to a note and mortgage are converted to electronic files almost immediately after the loan is closed. Individual loans, as electronic data, are compiled into portfolios which are transferred to the secondary market, frequently as mortgage-backed securities.

The reason "many firms file lost note counts as a standard alternative pleading in the complaint" is because the physical document was deliberately eliminated to avoid confusion immediately upon its conversion to an electronic file. See State Street Bank and Trust Company v. Lord, 851 So. 2d 790 (Fla. 4th DCA 2003). Electronic storage is almost universally acknowledged as safer, more efficient and less expensive than maintaining the originals in hard copy, which bears the concomitant costs of physical indexing, archiving and maintaining security. It is a standard in the industry and becoming the benchmark of modern efficiency across the spectrum of commerce—including the court system."
As is evident, they are aware that the notes were destroyed.
Lets say that this is your "Original Note" below and we all know that Reproduction or Transfer of this negotiable instrument constitutes fraud. Fraudulent use of this image is punishable under applicable counterfeiting laws.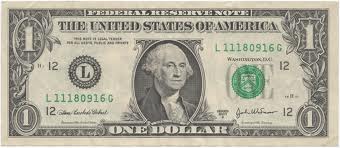 According to what the FBA states above "the physical documents were deliberately eliminated." So if they were destroyed and not "affixed" together with the allonge, as was the case in my personal foreclosure?  Before filing a complaint the attorney must sign an affidavit of verification to this complaint. States as follows:
I understand that I am swearing or affirming under oath to the truthfulness of the claims made in this affidavit and that the punishment for knowingly making a false statement includes fines and/or imprisonment.
How do they produce these notes as evidence after a complaint states the note is lost or lost or has been destroyed?
.
.
.
Oh I get it…an

ALL IN ONE, PRINT, SCAN & COPY!
Try using the in-adverted color enhanced to simulate a  dollar "reproduced" as evidence to acquire goods.
Like many assignment of mortgages read:
Herein designated as the assignor, for and in consideration of the sum of $1.00 Dollar and other good and valuable consideration, the receipt of which is hereby acknowledged, does hereby grant, bargain, sell, assign, transfer and set over unto ___________
NOTE: A transfer is made but now we know the notes were destroyed so where and how did they make delivery? Not to mention bifurcated at the closing??

Together with the note and each and every obligation described in said mortgage and the money due and to become due thereon
Foreclosure Mills are producing many of these in courts across the nation. A photocopy/ reproduction of a negotiable instrument used to make a transfer in exchange for consideration constitutes fraud.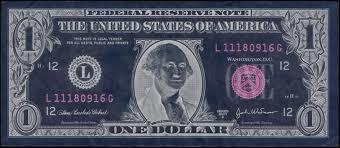 So why do judges permit such fraud on the courts as evidence? They do know better.
Long story short is, If they cannot produce the original "blue ink" note, then there shouldn't be any debt due. Plain and simple.

What ever happened to…
.
By the way things are going, it should have read…
[Just Make OR Create Any Copy ]
The reality pretty much told here, is that anyone can fabricate a fraudulent instrument, use this "copy" and so long as you are the borrower in foreclosure, anyone is entitled to your house but you.
Now, if these affidavits signed by these "Certifying Officers" are void the entire foreclosure case should be a void because they never had the evidence to swear that they are familiar with the amounts due or are custodian of the note if "the physical documents were deliberately eliminated."And if they are faxing, scanning and emailing these such fabricated documents doesn't  this make this Wire Fraud.

I'm just saying.
I'll take a candy bar with this dollar please…

ALL IN ONE, PRINT, SCAN & COPY!


Disclaimer: The information herein should not be taken as legal advice and is not a substitute for the assistance of a licensed advisor. I AM NOT AN ATTORNEY.
© 2010-13 FORECLOSURE FRAUD | by DinSFLA. All rights reserved.
www.StopForeclosureFraud.com