The Washington Post just keeps putting more and more out! Now they exposed Linda Green, Lender Processing Services (LPS)…and pending "Criminal Investigations"
By Ariana Eunjung Cha and Brady Dennis
Washington Post Staff Writers
Wednesday, September 22, 2010; 9:22 PM
The nation's overburdened foreclosure system is riddled with faked documents, forged signatures and lenders who take shortcuts reviewing borrower's files, according to court documents and interviews with attorneys, housing advocates and company officials.

Continue reading …WASHINGTON POST
.
LETS NOT FORGET HER MULTIPLE SIGNATURE PERSONALITIES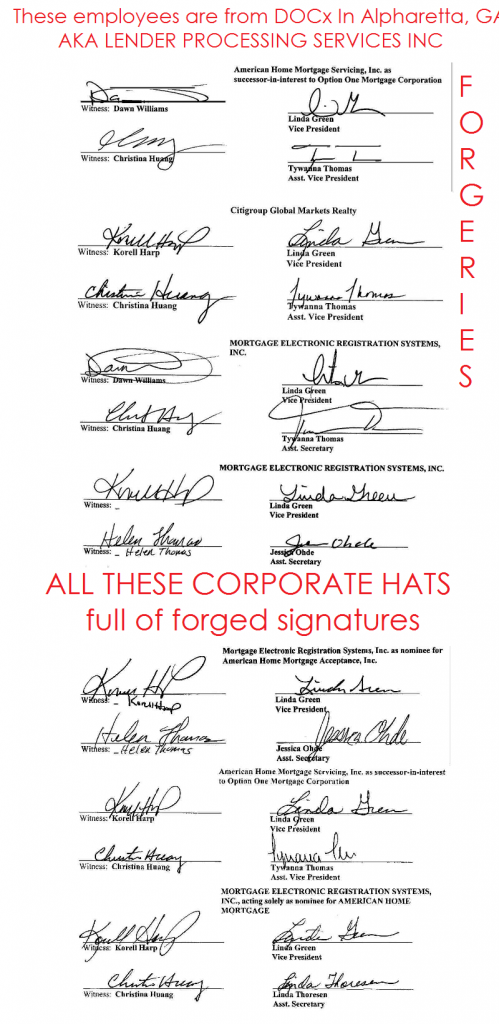 © 2010-19 FORECLOSURE FRAUD | by DinSFLA. All rights reserved.