Last week, Senator Elizabeth Warren asked the president of the New York Federal Reserve Bank  if he thought of himself as a cop on the street when it comes to regulating banks.  He responded that no, he thought of himself more as a "fire marshal."
Really?   After dozens of Wall Street scandals, one of the bank's main regulators doesn't think of himself as a cop on the beat?  
Help the California Reinvestment Coalition send a message to the New York Federal Reserve that we do need a "Cop on the Beat?"
One of the ways the New York Fed could immediately demonstrate that Main Street is more important than Wall Street is by holding public hearings about a proposed Too Big To Fail Bank merger in California.
This merger, if approved, would combine two troubled banks (OneWest- the new version of IndyMac, which was the 3rd largest bank failure in our country, costing the FDIC $10 billion and counting) and CIT Group (borrowed $2.3 billion from the US government that it will never have to pay back because it declared bankruptcy) to create another Too Big To Fail bank.  The California Reinvestment Coalition, along with over 50 other organizations in California and organizations and consumers throughout the US, is opposing this merger and asking the regulators to hold hearings.
Regulators need to hear from consumers. Can you sign our petition, telling bank regulators that we DO need a "Cop on the Beat"?
If you personally have any experience with IndyMac Bank, OneWest Bank, Financial Freedom (reverse mortgage servicer subsidiary of OneWest), or if  your OneWest morgage was transferred to Ocwen, another troubled firm, please tell the regulators about your experiences, and please join CRC in asking for hearings on this merger.
click image below to sign the petition.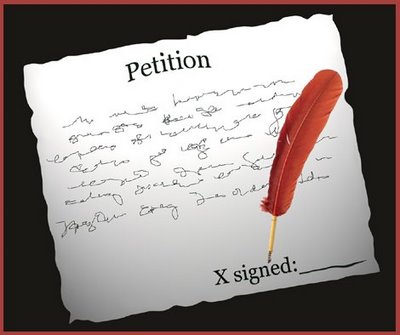 © 2010-18 FORECLOSURE FRAUD | by DinSFLA. All rights reserved.
Comments
comments