Why George
George Sheldon's experiences in various forms of private and government services uniquely prepare him to be a great Attorney General who looks out for the interests of all Floridians.  But more importantly, he is an honest man of principles and one who has experience working across the aisle with Independents and Republicans to make government work for everyone.
George's View of Role as Attorney General
As Attorney General, George Sheldon is eager to assume the responsibility of making Florida safer for individuals and families by protecting consumers from fraud, targeting criminal activity, and assisting victims of crime.   He sees it as his role to preserve and protect Florida's natural resources and follow the best advice of esteemed physicians by supporting the legalization of medical marijuana to make treatment and quality of life better for those with severe illnesses and conditions which could be improved through its use.  
George vows to be the the lawyer of all the people and represent their best interests – not those of the Governor or of the Legislature, protecting the civil rights of all Floridians regardless of race, sexual orientation, or religion.  
Advocate of Affordable Healthcare for All
George also supports the adoption of the Affordable Care Act.  It was voted into law by Congress, signed by the President, and passed a legal test in a challenge before the U.S. Supreme Court.  
Regardless of whether you were for or against the program, NOT adopting it results in the loss of tens of millions of Federal dollars for the state each year – money Floridians send to Washington as taxes without return – to fund healthcare for 1.9 million Floridians annually.  So as a state, we unnecessarily spend money paying for healthcare that could be covered by a Federal program, which is almost like paying twice for the same thing.
Represent the People as the Moral Pillar of State Government
George Sheldon believes the Attorney General needs to be the one moral pillar of the state government, and he doesn't see that happening today in the way his opponent Pam Bondi has represented Floridians.  
As an example of the way he'd serve – enforcing laws and pursuing those who would threaten consumer well-being and safety in Florida, George would use former boss and Attorney General Bob Butterworth as his role model because Bob is someone he holds in highest esteem. He will restore integrity to the office.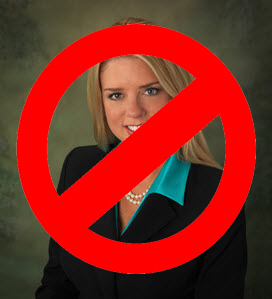 © 2010-18 FORECLOSURE FRAUD | by DinSFLA. All rights reserved.
Comments
comments