Petition by
Wells Fargo is trying to conduct a wrongful foreclosure upon me and steal my home of 26 years on 4/7/2014.
My husband of 20 years who was co borrower for World Savings loan in 7/2006 passed away in 5/2008.
Starting in 6/2008, I mailed death certificate in to World and then to Wachovia. It took them until 10/2011 to "process" death certificate and Wachovia informed me insurance monies and other payments (I paid 400,000 into loan) were applied and loan was "paid in full".
Wells Fargo took over Wachovia in Jan 2012. I never received a Full Revonveyance!! I have never received a bill from Wells Fargo, but yet they have reported to three credit bureaus for 2 years monthly: current account, making payments and past due = 0 reported for 87 months!! They have reported this as recent as 11/2013.
Cal Western Reconveyance LLC
Has never filed a NOD.
Tell Wells Fargo to Stop Robbing the Widow!!!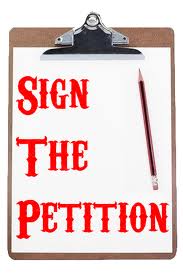 © 2010-18 FORECLOSURE FRAUD | by DinSFLA. All rights reserved.
Comments
comments