A very good article especially for Real Estate Professionals.

Clouded Titles-
I found an article online put out by the law firm of Niles, Barton & Wilmer which I thought exemplified my previous assertions that real estate agents and brokers were not "exempt" from this real estate mortgage mess. It appears this law firm has done extensive research on the subject and real estate agents and brokers have a lot to look out for in today's trouble markets. I thought it merited sharing here:
The current real estate market has caused an increase in activity for real estate professionals. With this increase in activity, there has also been an increase in litigation against real estate agents, brokers, appraisers, home inspectors, mortgage specialists and other real estate professionals across the country. Likely causes of actions include claims for breach of the standard of care (i.e., professional negligence), breach of contract, negligent and intentional misrepresentation, deceptive trade practice, consumer fraud and other state-specific causes of action. Often, not only will real estate professionals have to defend a lawsuit, but they may also find themselves in a position where they may have to defend their license before their state licensing agency. The following is a list of emerging trends in suits against real estate professionals and the ways in which real estate professionals can guard against such claims.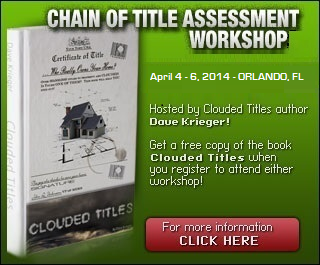 © 2010-19 FORECLOSURE FRAUD | by DinSFLA. All rights reserved.
Comments
comments