This petition will be delivered to:
TIMOTHY J. RACICOT Assistant U.S. Attorney
Prosecute the Criminals, not the Victims!
Petition by
US BANK was found liable for ACTUAL fraud on Feb 7, and the jury awarded  $5 million in punitive damages, because their actions were heinous and malicious.
Timothy Racicot is is possession of the forged and altered deeds, along with other federal documents that were used in this fraud.  These include federally required RESPA documents, multiple altered deeds of trust and more.
I reported this to the FBI in 2011, and they shoved me under the rug.  I reported these forgeries and fraud to every state and federal agency I could find.  No one would help.   Instead, it took me almost 7 years to prove the fraud, – which I did.
The fraud was egregious and deliberate,  -it was planned,  and the guy who forged the deeds with the bank? – American Land Title Company where many of the documents were copied, and changed? –   He had ME arrested claiming I told him I was an FBI agent and stole his birthday card.
ENOUGH IS ENOUGH. The federal government now has PROOF of the fraud, and they want to throw me in prison, because they would rather believe a thief and a forger than me, the victim.
PROSECUTE THE CRIMINALS NOT THE VICTIMS.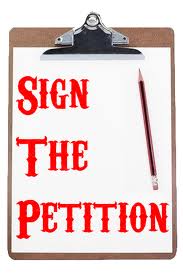 © 2010-19 FORECLOSURE FRAUD | by DinSFLA. All rights reserved.
Comments
comments