Never underestimate the power of being a MERS member to create any document it wants to use in court at any given time.
ALSO, MERS DOES NOT HAVE MEMBERS! MERS IS A SHELL CORPORATION! THE ALLEGED "MEMBERS" ARE MEMBERS OF MERSCORP HOLDINGS, INC.
The email below:
BE ADVISED the Borrower filed an Objection to our MFR because there is NO assignment on record of Aurora having ownership in the DOT and Note. I prepared an assignment from MERS as nominee for Aegis Wholesale Corporation to MERS as Nominee for Aurora Loan Services. THIS ASSIGNMENT MUST BE BACK DATED AS TO WHEN AURORA ACTUALLY ACQUIRED THIS LOAN!!! I must have this back in my office immediately as the Borrower (pro se) is requesting the Judge to dismiss our action and not allow us anything because we have no standing.

Please execute this and return to me ASAP.

Thank you for your immediate assistance.

.
This case also has TWO DIFFERENT NOTES — here are the endorsements.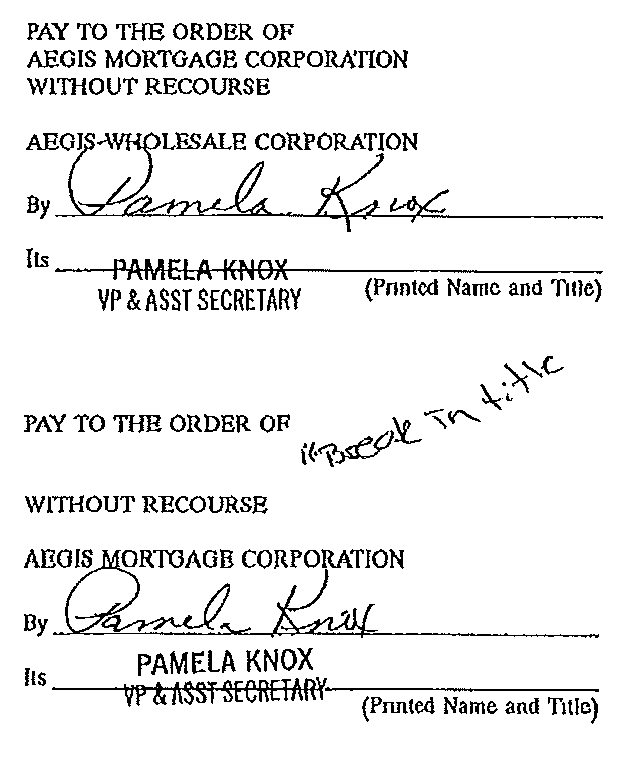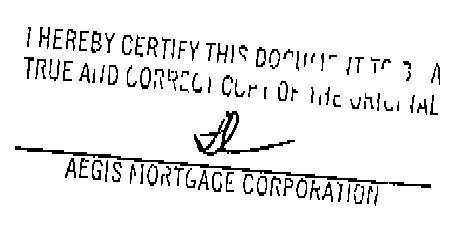 VERSION #2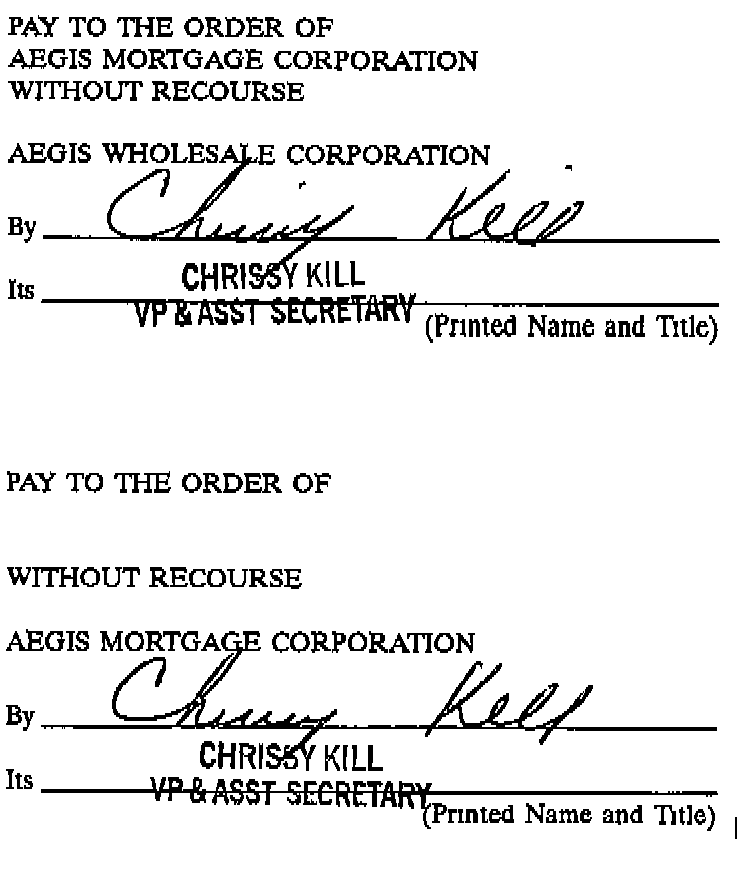 © 2010-19 FORECLOSURE FRAUD | by DinSFLA. All rights reserved.
Comments
comments