Matthew Keys – The Desk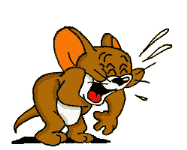 J.P. Morgan, the investment and services portion of financial giant J.P. Morgan Chase, canceled a planned question-and-answer session on Twitter with the bank's vice chairman James Lee, Jr. after receiving "insulting" questions, the financial news organization Reuters reported.
The company had been promoting the Twitter Q&A with the investment banker since at least November 6, encouraging people to ask questions about the bank's operations with the hashtag #AskJPM.

The bank received a flood of questions when it sent a tweet promoting the event on Tuesday. Questions like…
[continue to MATTHEW KEYS]
© 2010-18 FORECLOSURE FRAUD | by DinSFLA. All rights reserved.
Comments
comments