AND then there is this  –U.S. Bank N.A. v Bresler | NYSC – US Bank Admits MERS Does NOT Have the Authority To Assign Note, No evidence of delivery of the Note
Via: Jeff Barnes
"We have been provided with a copy of U.S. Bank Global Corporate Trust Services' "Role of the Corporate Trustee" brochure which makes certain incredible admissions, several of which squarely disprove and nullify the holdings of various courts around the country which have taken the position that the borrower "is not a party to" the securitization and is thus not entitled to discovery or challenges to the mortgage loan transfer process." The second page sets forth that U.S. Bank, as Trustee, "does not have any discretion or authority in the foreclosure process." If this is true, how can U.S. Bank as Trustee be the Plaintiff in judicial foreclosures or the foreclosing party in non-judicial foreclosures if it has "no authority in the foreclosure process"?
US Bank Brochure Below- Courtesy of MSFraud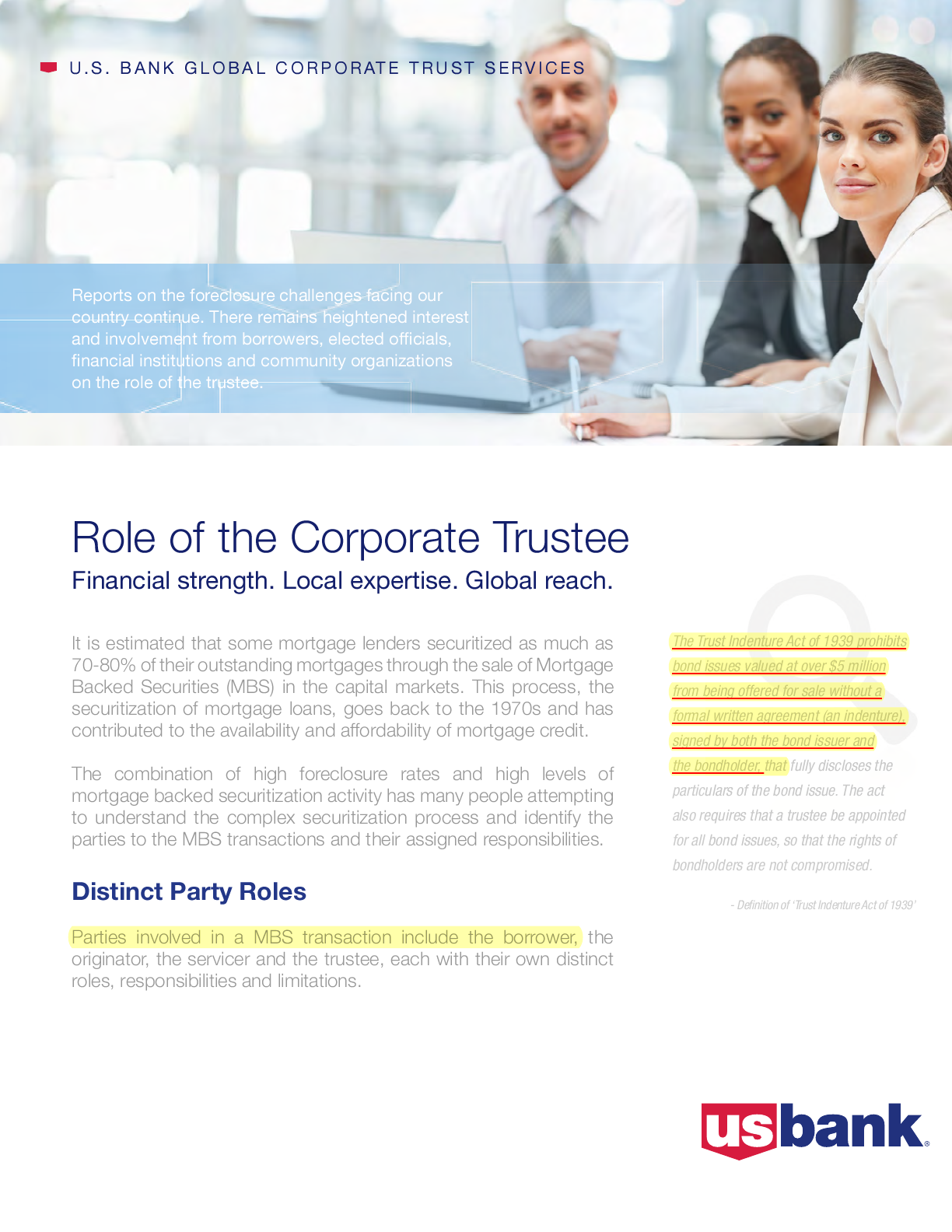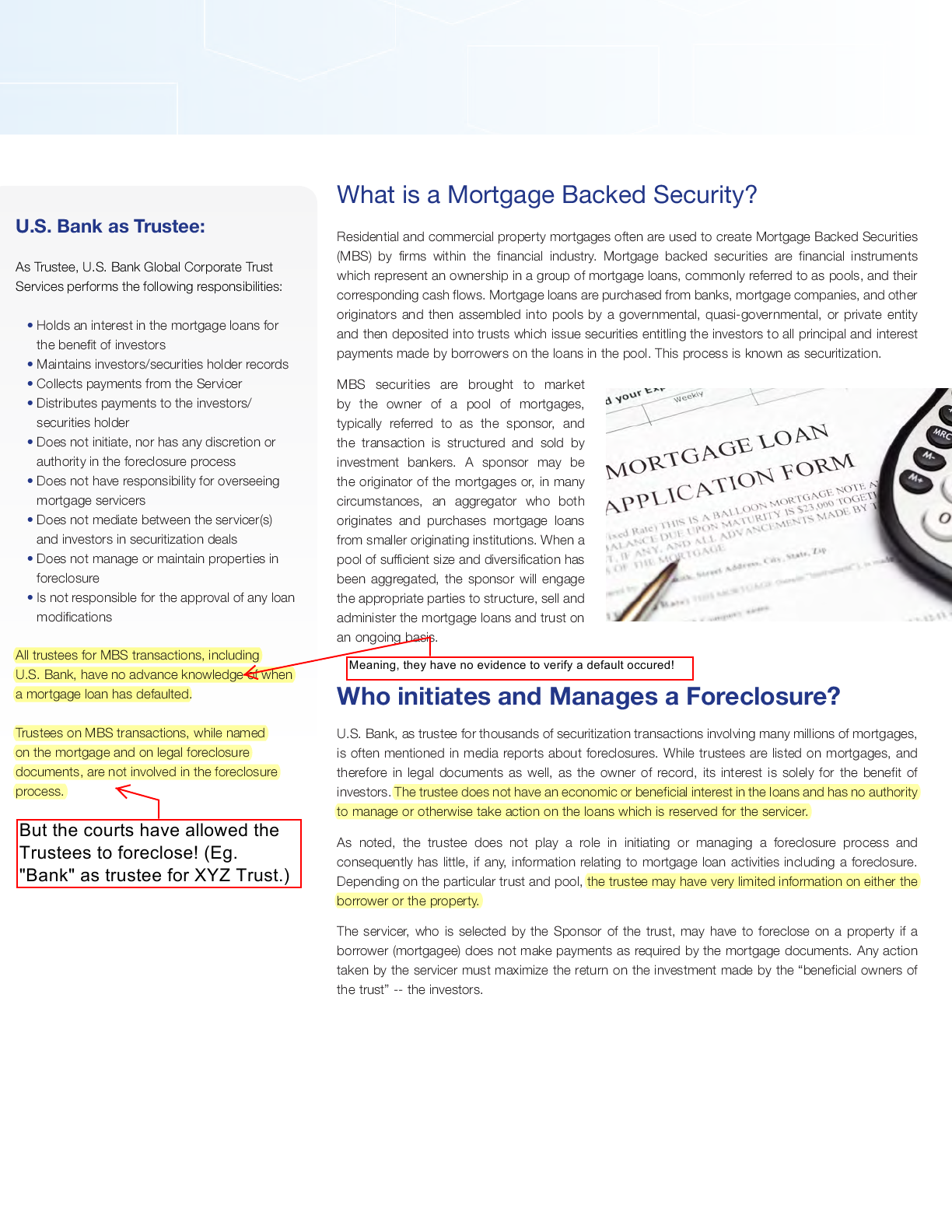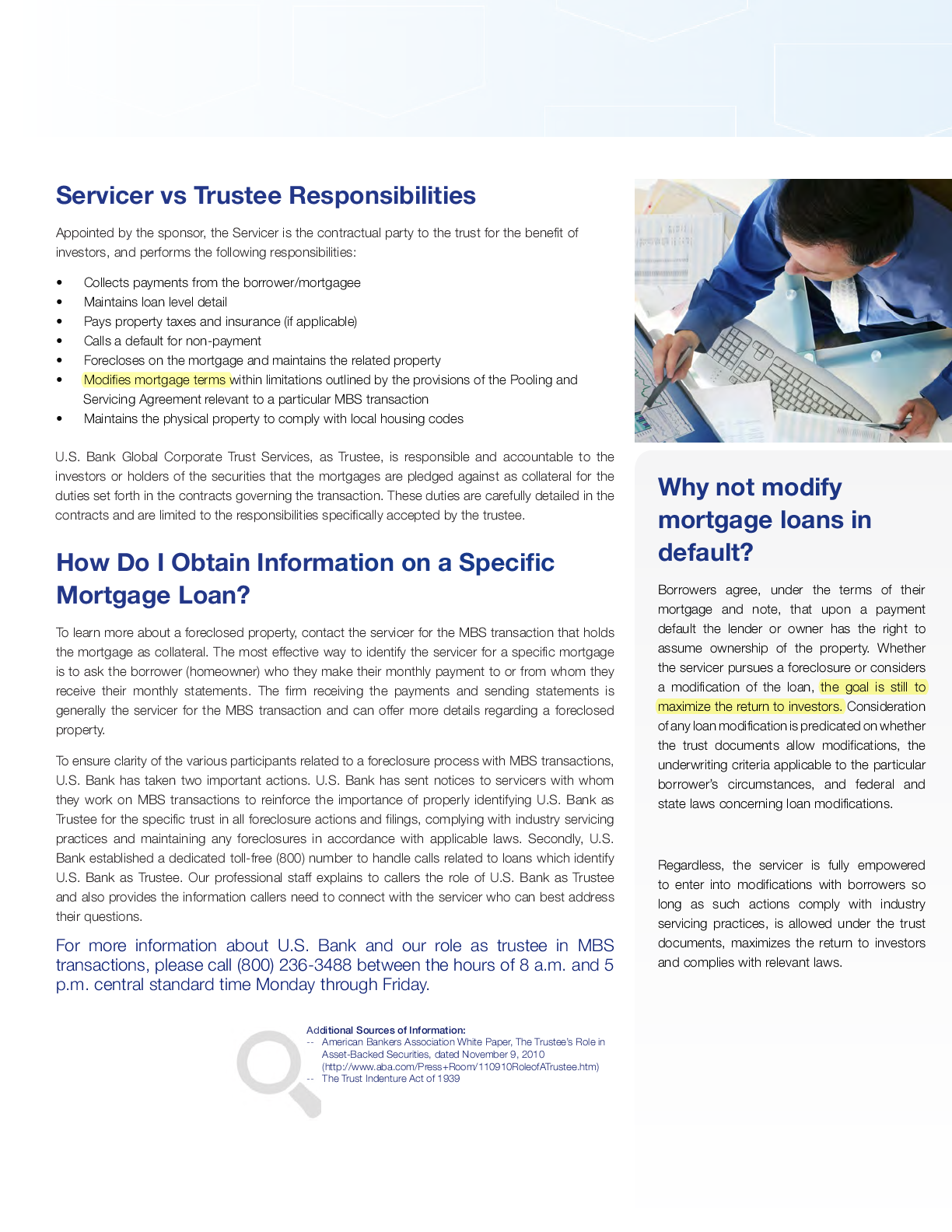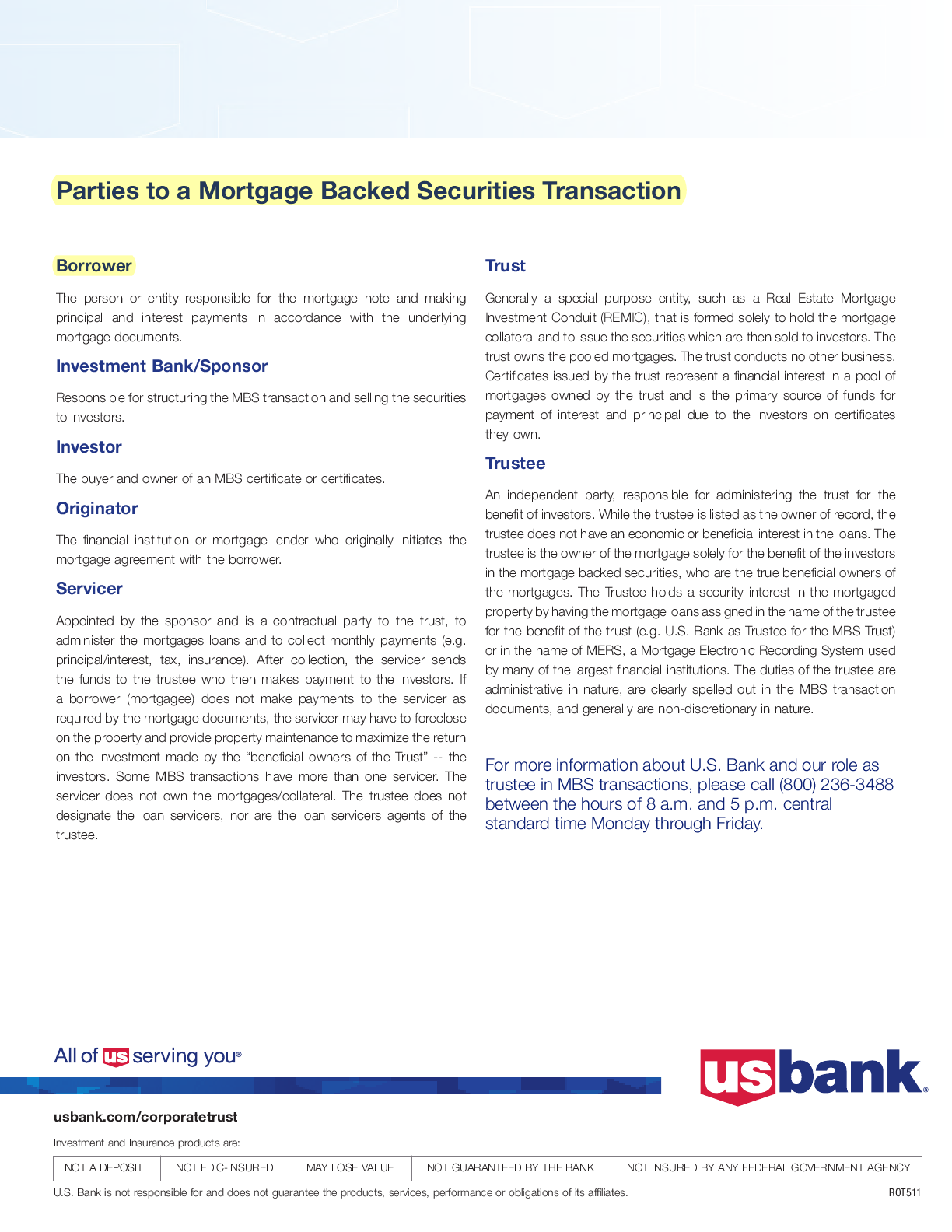 © 2010-18 FORECLOSURE FRAUD | by DinSFLA. All rights reserved.
Comments
comments