Learn about the expert team at Nationwide Title Clearing, a company located in Palm Harbor, FL. Find out why the nation's top mortgage lenders, servicers and investors hire us for post closing document services, such as Lien Release Processing, Mortgage Assignment Processing and Document Retrieval Services.
See more at http://vimeo.com/nationwidetitleclearing/review/71367997/2d7dd14abe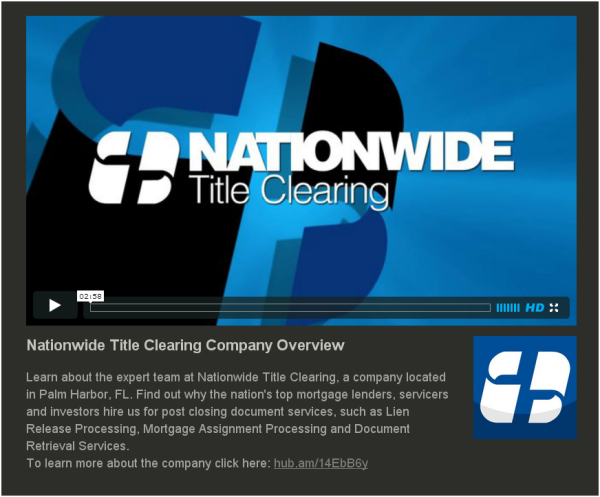 © 2010-18 FORECLOSURE FRAUD | by DinSFLA. All rights reserved.
Comments
comments