UNITED STATES DISTRICT COURT
DISTRICT OF COLORADO
RICHARD GEORGE; STEVEN LEAVITT
and SANDRA LEAVITT, and all others
similarly situated
Plaintiffs,
v.
URBAN SETTLEMENT SERVICES d/b/a
URBAN LENDING SOLUTIONS; BANK OF
AMERICA, N.A.
Defendants.
CLASS ACTION COMPLAINT
JURY TRIAL DEMANDED
Click image below for PDF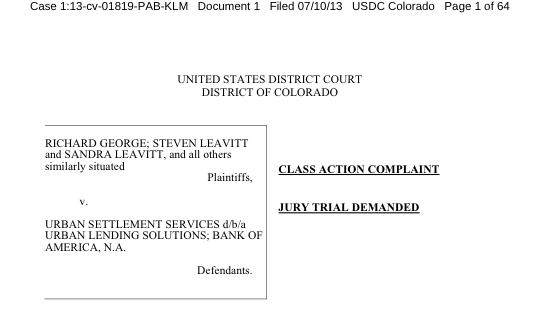 © 2010-19 FORECLOSURE FRAUD | by DinSFLA. All rights reserved.


Comments
comments