Via- Dave Krieger–
The bank ended up settling with Jane McCarthy after the Judge (John McBryde) ordered BofA to cough up the evidence to prove how they got the note and when. BofA obviously couldn't do it, so they settled. MERS was involved in this. […] The judge quoted Carpenter v. Longan, amongst other similar cases!
IN THE UNITED STATES DISTRICT COURT
NORTHERN DISTRICT OF TEXAS
FORT WORTH DIVISION
JANE McCARTHY
Plaintiff
VS.            NO. 4:11-CV-356-A
BANK OF AMERICA, NA,
BAC HOME LOANS SERVICING I LP I
and FEDERAL HOME LOAN MORTGAGE
CORPORATION
Defendants.
[…]
 SETTLEMENT

DENIED ORDER

Defendant has until 10:00 a.m. on July 11, 2013, to provide evidence that it owns the note at issue in this action.
ORDER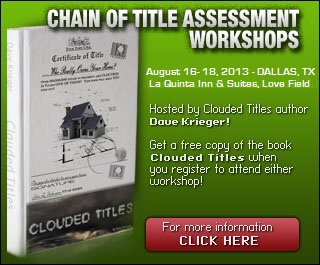 © 2010-18 FORECLOSURE FRAUD | by DinSFLA. All rights reserved.
Comments
comments