Ingham County Register of Deeds Curtis Hertel, Jr. will run for the state Senate in the 23rd district in 2014, he confirmed to MLive.com Friday.
He has planed a fundraising kick-off event, but said he would not make a formal announcement on his candidacy just yet.
Hertel, Jr. was first elected to his post in 2008 and was reelected in 2012.
________________________
If you want to support the campaign click on image below, print out and mail in the invite for the May 1st event!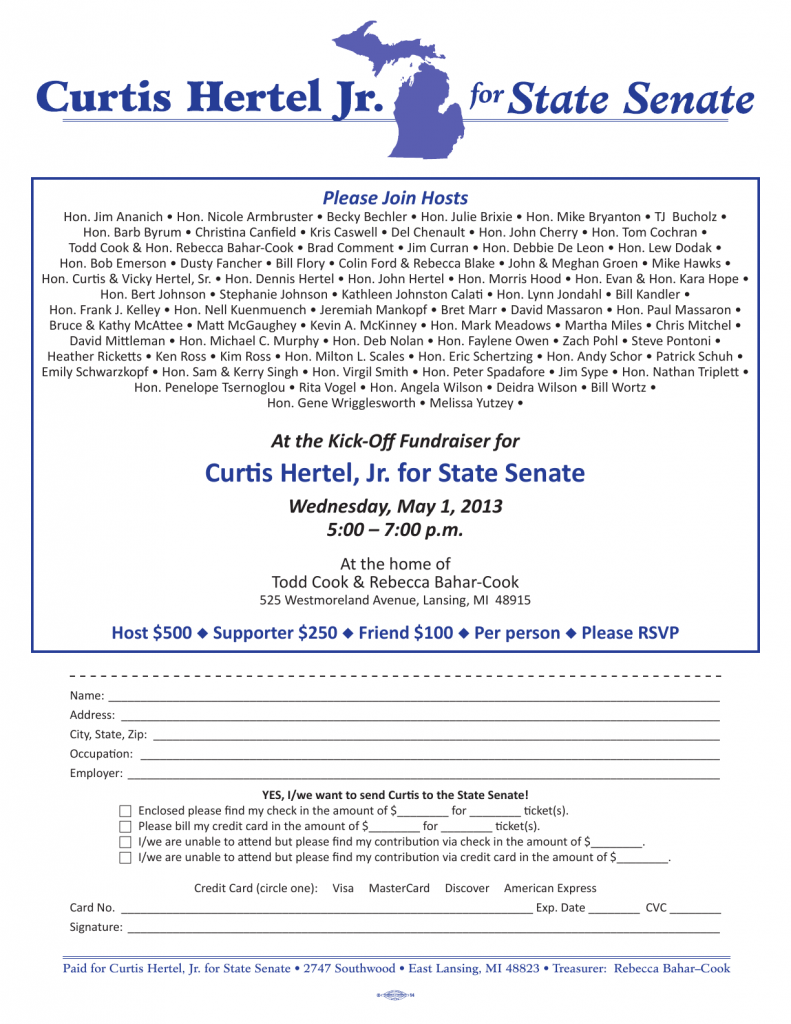 © 2010-19 FORECLOSURE FRAUD | by DinSFLA. All rights reserved.
Comments
comments