Tell President Obama: Appoint a real champion for Wall Street accountability to the S.E.C.
Neil Barofsky has actually put bankers in jail as both an Assistant U.S. Attorney for the Southern District in New York and as Special Investigator General for the TARP program. A career prosecutor, he is one of the only people this decade who have prosecuted complex financial fraud.

Former Senator Ted Kaufman of Delaware is, according to Simon Johnson, "a consistent advocate for financial-sector reform and was one of the clearest voices during the 2010 legislative process that led to Dodd-Frank."

Dennis Kelleher is, per Johnson, "a former senior Senate leadership aide with a great deal of political experience, including during the financial crisis and in the negotiations that led to Dodd-Frank, and now runs the pro-reform group Better Markets…No one has been a more effective advocate of implementing substantive reforms."

Sheila Bair is widely acknowledged in government circles and the media as one of the first people to identify and accurately assess the subprime crisis. Elizabeth Warren said that Blair "is a strong voice for Wall Street accountability and financial reform…[whose] leadership during the financial crisis made a real difference for working families…"3
You can bet that Wall Street is already lining up support for their preferred candidates. So we can't afford to be silent.
Please speak out and help push Obama to appoint a chair of the S.E.C. who will be a real force for Wall Street accountability.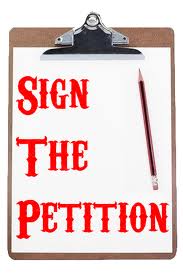 © 2010-19 FORECLOSURE FRAUD | by DinSFLA. All rights reserved.
Comments
comments