The Other
Foreclosure Crisis
Property Tax Lien Sales
By:
NATIONAL
CONSUMER
LAW
C E N T E R®
In recent years, policymakers and housing advocates have focused on the home mortgage crisis. The unprecedented rate of foreclosure filings has prompted federal legislation, inspired the creation of foreclosure mitigation programs, and spurred local and state efforts to preserve homeownership. However, another type of foreclosure threatens households: property tax lien foreclosures.
[click image below for PDF]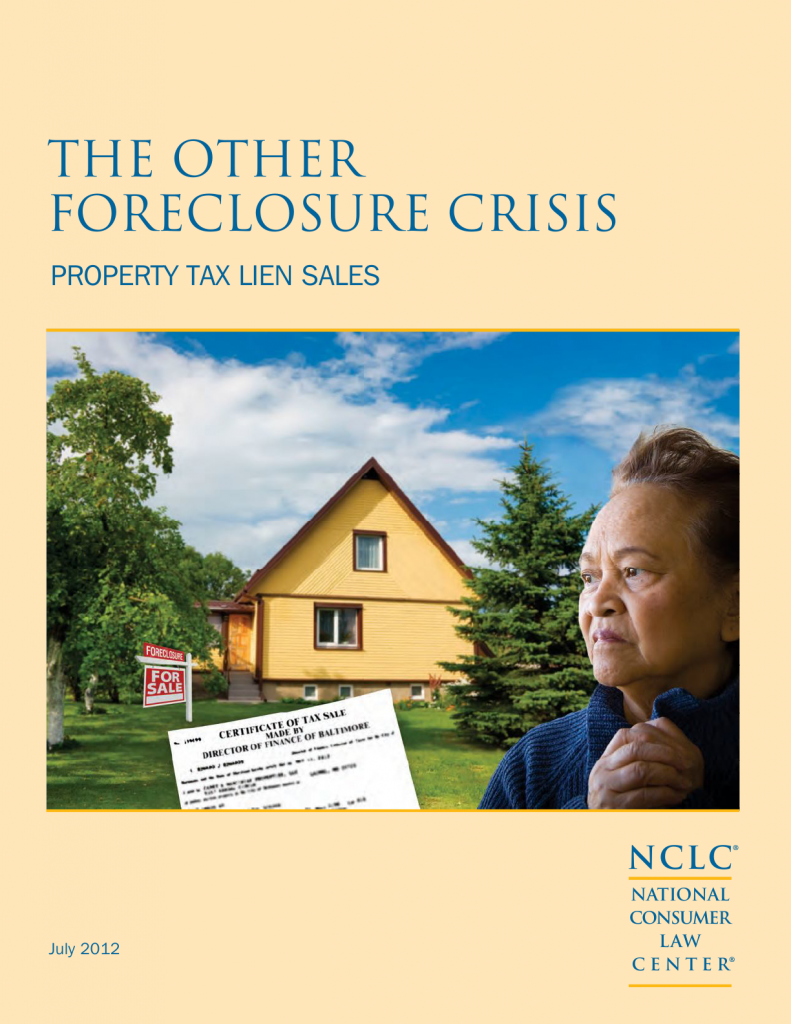 image: money.cnn.com
© 2010-18 FORECLOSURE FRAUD | by DinSFLA. All rights reserved.
Comments
comments