JACKSONVILLE, Fla., Oct. 16, 2012 /PRNewswire/ — Lender Processing Services, Inc. (LPS), a leading provider of integrated technology and services to the mortgage and real estate industries, today announced that its subsidiary DocX, LLC has reached a settlement with the Delaware Attorney General, that concludes the State's investigation of the document execution practices by DocX.
(Logo: http://photos.prnewswire.com/prnh/20120802/FL50731LOGO )
The terms of the settlement provide for, among other things, a payment of $150,000 to the State of Delaware in lieu of penalties, reimbursement of $100,000 to the Delaware Attorney General's Office for its fees and costs of investigation, and a release of potential liability of LPS and DocX related to document execution practices in Delaware.
"This settlement is another important step in our continuing efforts to resolve legal and regulatory issues related to the operations of DocX, which we closed in 2010," said Hugh Harris, president and chief executive officer of LPS. "LPS remains focused on resolving all remaining legal and regulatory challenges as expeditiously as possible, and is committed to ensuring that we continue to operate with integrity and compliance in everything we do."
[http://finance.yahoo.com/news/lender-processing-services-announces-settlement-210100186.html]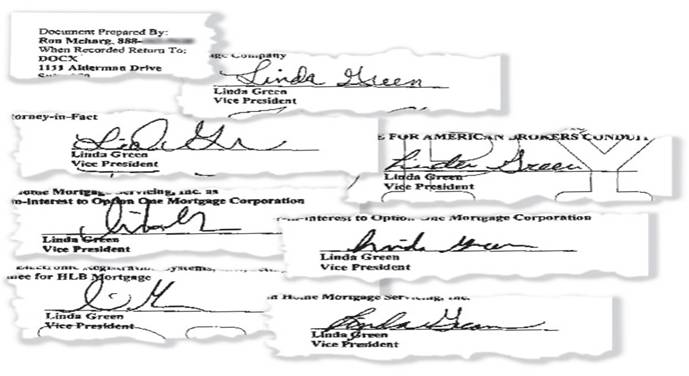 © 2010-18 FORECLOSURE FRAUD | by DinSFLA. All rights reserved.
Comments
comments