ABC-
Sharon Creveling was divorced in 1998.  The end of the marriage left her more than $25,000 in debt.
Despite getting laid off from two jobs as a social worker in the intervening years, Creveling says she had paid off all but a few thousand dollars of the obligations by 2009.  Then a company by the name of Asset Acceptance LLC came into her life.
Asset Acceptance, which buys old debt and tries to collect the balances via a call center in Riverview, acquired a $2,731 unpaid bill from Bank of America. "I called them and asked them to work with me," said Creveling. "They wouldn't work with me."
[ABC]
Side Note: We're looking for Deborah Everly's signature on documents similar to the one below.
Please use the email tip link above to submit your doc.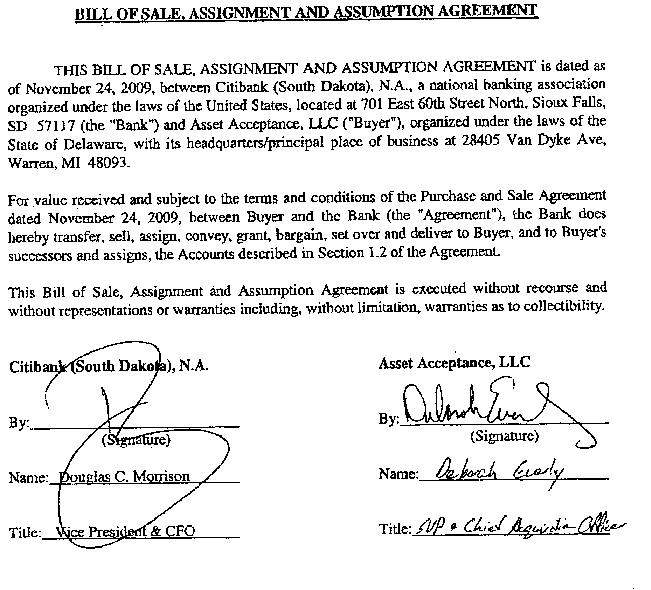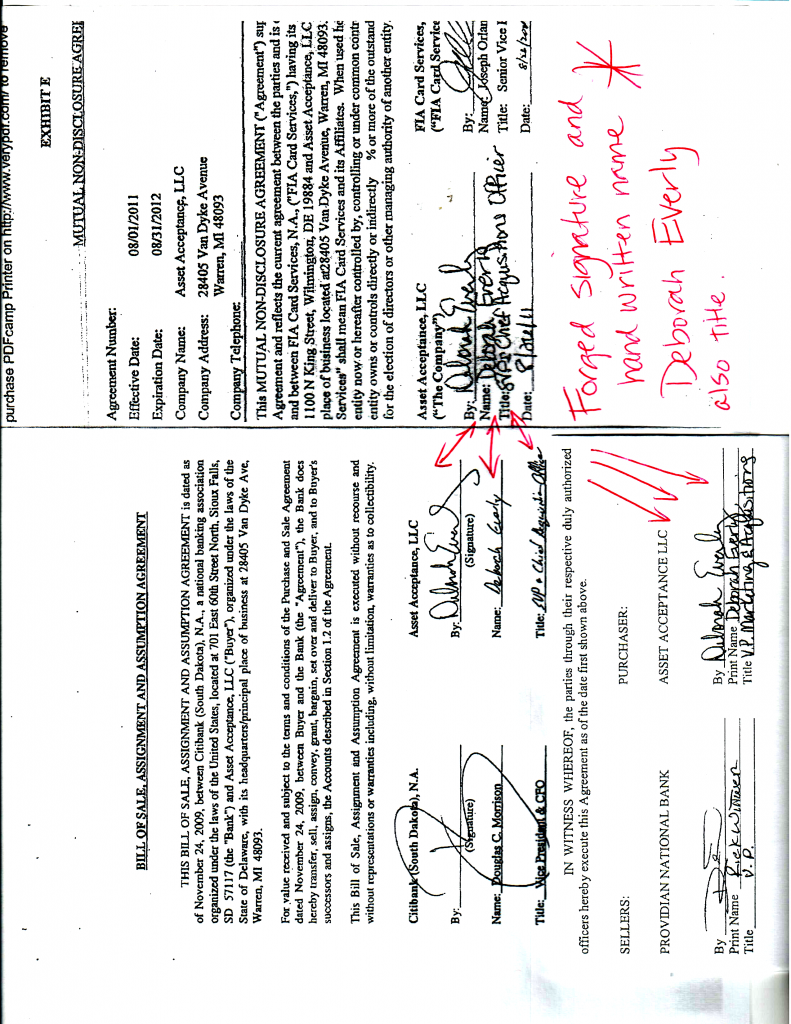 © 2010-18 FORECLOSURE FRAUD | by DinSFLA. All rights reserved.
Comments
comments