CHHUN V. MERS
RI SUPERIOR COURT
PC 2011-4547
OCTOBER 5, 2012
George E. Babcock, Esq.
Law Offices of George E. Babcock
574 Central Avenue
Pawtucket, RI 02840
401-724-1904
george.babcock@babcocklawoffices.com
Michael Steffany (On Brief)
INTRODUCTION AND INITIAL COMMENTARY
On June 26, 2012, the Rhode Island Superior Court issued its Decision in the matter of Chhun v. MERS, Domestic Bank, Aurora Loan Services, LLC and Deutsche Bank National Trust Company whereby it dismissed the Chhun's Eighty Nine (89) Paragraph Complaint, a copy of which is appended hereto. On June 22, 2012, the Supreme Judicial Court of the Commonwealth of Massachusetts rendered its decision in the matter of Eaton v. FNMA, 462 Mass. 569; 969 N.E.2d 1118 (2012).
[…]
click image below for PDF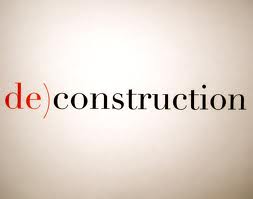 © 2010-18 FORECLOSURE FRAUD | by DinSFLA. All rights reserved.
Comments
comments