Via Occupy Our Homes–
To: Attorney General Martha Coakley
Investigate all unlawful business practices MERSCORP / MERS has conducted in each state. This includes mortgage banking w/o a license, mortgage originating w/o a license, mortgage brokering w/o a license, debt collecting w/o a license, practicing law w/o a license, title insuring w/o a license, securities brokering w/o a license, misclassifying it's members' employees in furtherance of the underground economy, intentional interference with interstate commerce, interference with consumer access to public land records, and extrinsic frauds interfering with consumer protection laws. This also includes violations of MA criminal laws regarding signing, acknowledging, creating, distributing, and filing of knowingly false, fraudulent, forged, misrepresented, perjured, attached, backdated, and unlawful documents involved in the origination, recording, conveyance, servicing, and enforcement of mortgages and mortgage loans.
Why is this important?
MERS is a continuing financial crimes enterprise that has violated civil and criminal laws to defraud homeowners of the Commonwealth. It acts as a bucket shop for it's "members" convenience, is operated by it's members under the guise of a MERS "certifying officer", it's corporate formalities are executed by it's members, and allows document creation and acknowledgement which would otherwise be illegal in that it's members act as principal, beneficiary, agent, witness, and notary all in the same documents.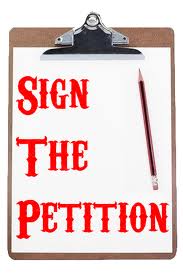 © 2010-19 FORECLOSURE FRAUD | by DinSFLA. All rights reserved.
Comments
comments