Mortgage Orb-
"At least 15,000 instances of financial institutions failing to properly reduce servicemembers' mortgage interest rates and over 300 improper foreclosures have been identified by federal investigations and financial institutions in recent years," the GAO said in its report.
Furthermore, the GAO noted that although the U.S. Department of Justice (DOJ) has explicit SCRA enforcement authority, it has only brought three cases against mortgage servicers for SCRA violations during the past five years.
Okay, let's pull out our handy-dandy calculators and try to add that up. At least 15,000 cases of improper SCRA-related mortgage interest-rate reductions, plus over 300 improper foreclosures against military personnel and their families who are supposed to be protected by SCRA equals…three DOJ-generated lawsuits? That doesn't seem to add up, eh?
image: Adam Surface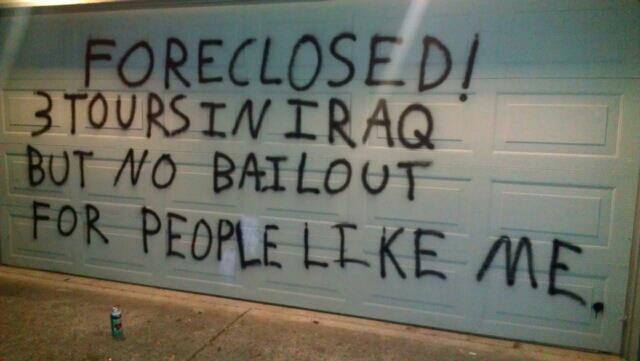 © 2010-18 FORECLOSURE FRAUD | by DinSFLA. All rights reserved.
Comments
comments