Executive Summary
This is the first study to measure the progression of the mortgage crisis and its effect on people age 50 and older. Based on an analysis of nationwide loan-level data provided by CoreLogic for the years 2007 through 2011, this study examines loan performance based on borrower age, loan type, and borrower demographics. The study shows that no age group, race, or ethnicity has been spared from the effects of declining home values and the financial difficulties caused by the Great Recession and continuing economic weakness.
Despite the perception that older Americans are more housing secure than younger
people, millions of older Americans are carrying more mortgage debt than ever before,
and more than three million are at risk of losing their homes. Although the serious
delinquency rate of the under-50 population is higher than that of the over-50 population,
the increase in the rate of serious delinquency of older Americans has outpaced that of
younger homeowners from 2007 to 2011. 1 As the mortgage crisis continues, millions of
older Americans are struggling to maintain their financial security.
As of December 2011, approximately 3.5 million loans of people age 50+ were
underwater—meaning homeowners owe more than their home is worth, so they have
no equity; 600,000 loans of people age 50+ were in foreclosure, and another 625,000
loans were 90 or more days delinquent. From 2007 to 2011, more than 1.5 million older
Americans lost their homes as a result of the mortgage crisis.
To date, public policy programs designed to stem the progression of the foreclosure
crisis have been inadequate, and programs that focus on the needs of older Americans are
needed.
Click Image For AARP Report PDF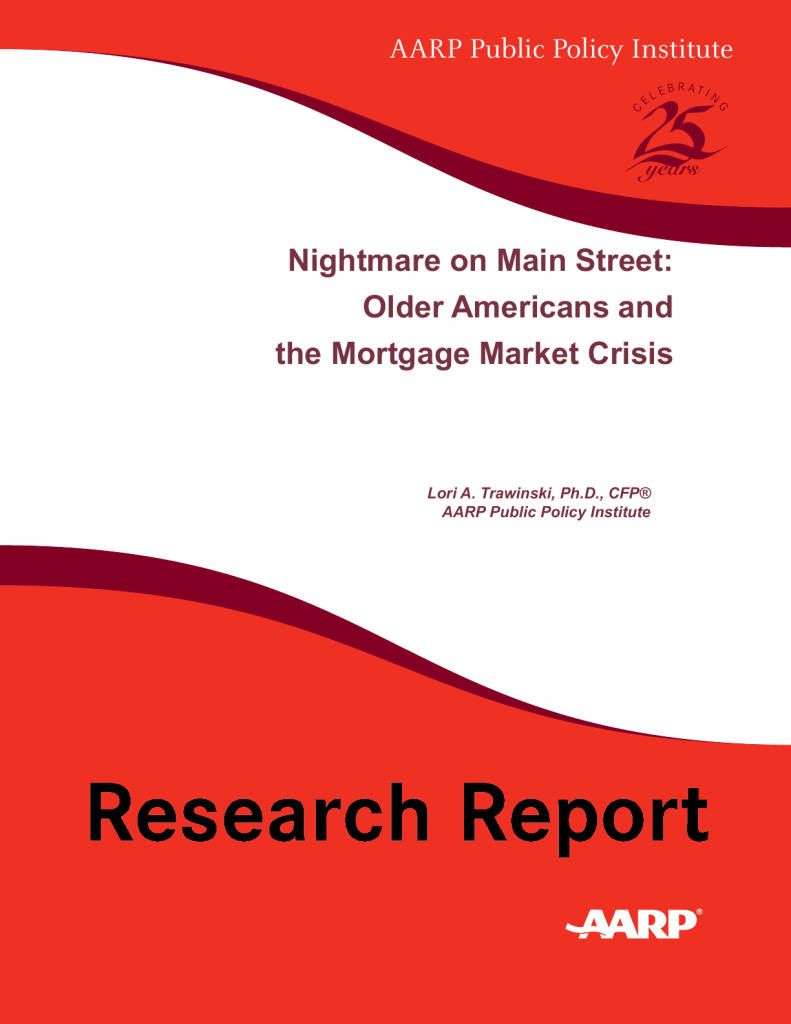 © 2010-19 FORECLOSURE FRAUD | by DinSFLA. All rights reserved.
Comments
comments