Via Ron Gillis
This was just filed into the Charlotte County Clerk of the Court, in case # 08-252-CA, where in the exhibits, two attorneys that work for Albertelli Law ADMIT they have a wrong plaintiff suing, yet decide to continue as is, and have an affidavit knowingly executed, knowing it was false and fraudulent. The attachments say it all, just like the Palm Beach Case HSBC v Lopez, CLEAR FRAUD upon the court – criminal!!!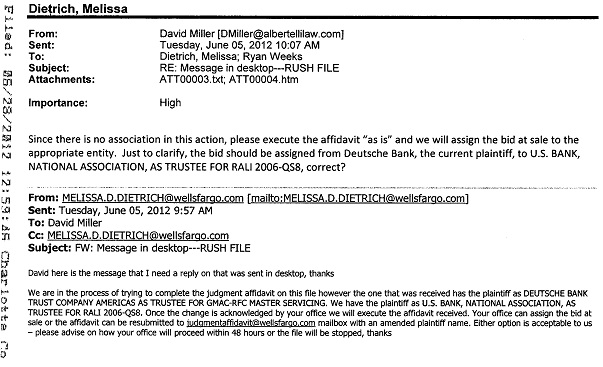 Full Docs Below
[ipaper docId=98893408 access_key=key-1vv7je5h1xcmm9swtwwe height=600 width=600 /]
© 2010-18 FORECLOSURE FRAUD | by DinSFLA. All rights reserved.
Comments
comments