H/T Max Keiser Obama's got his back: Jamie Dimon was wearing Presidential cufflinks at hearing
The Daily-
Jamie Dimon weathered protesters and questioning at a Senate Banking Committee hearing today about JPMorgan's $2 billion in trading losses — armed with cufflinks that appear to be inscribed with the presidential seal. 
The CEO that President Obama deemed "one of America's smartest bankers we've got" after the trading loss debacle, flashed a not so subtle message to the lawmakers that the boss has his back.
TOP PHOTO: J. Scott Applewhite/AP
BOTTOM PHOTO: Yuri Gripas/UPI/Landov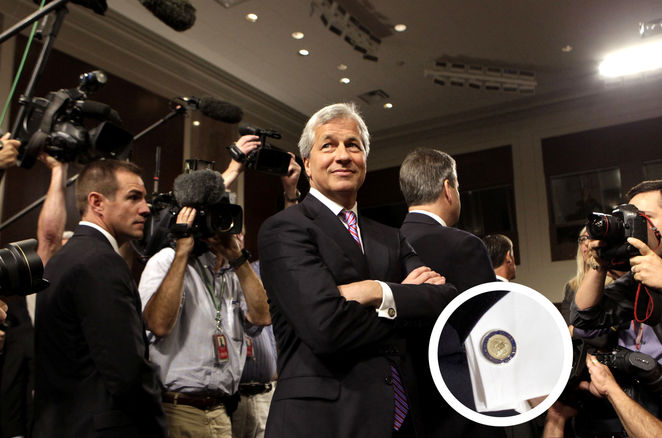 © 2010-19 FORECLOSURE FRAUD | by DinSFLA. All rights reserved.
Comments
comments