H/T Josh Rosner
Go to page 13

Excerpt:
Big-bank lobbyists exercise influence over the political process by milking relationships with members
of Congress and their staffs, and many of these relationships were developed during previous
tenures in government.
All in all, 243 lobbyists for six big banks and their trade associations used to work in the federal
government – 202 in Congress, the rest in the White House, Treasury, or at a relevant federal
government agency.x That's equivalent to 40 revolving-door lobbyists per bank. Other key statistics:
• 32 were once staffers to the Senate Banking Committee or a current member of that
committee
• 26 were once staffers to the House Financial Services Committee or a current member of that
committee
• 33 were formerly chiefs of staff to a member of Congress
• 28 are former legislative directors.
• 13 once worked at the Treasury Department.
• Sen. Christopher Dodd leads all current members of Congress with ties to 5 lobbyists,
followed by Sens. Richard Shelby, Harry Reid, Chuck Grassley, Mike Enzi, Tom Carper and
Charles Schumer, each with four.
• Dodd has also received the most financial backing from the group as a whole, $135,000 over
the course of his career.
In their bios, many of the lobbyists tout their experience shaping deregulatory legislation such as
the Commodity Futures Modernization Act. The following are brief profiles of some of the top "hired
guns" — lobbyists who contract with multiple big banks and trade associations.
[…]
Continue by clicking image below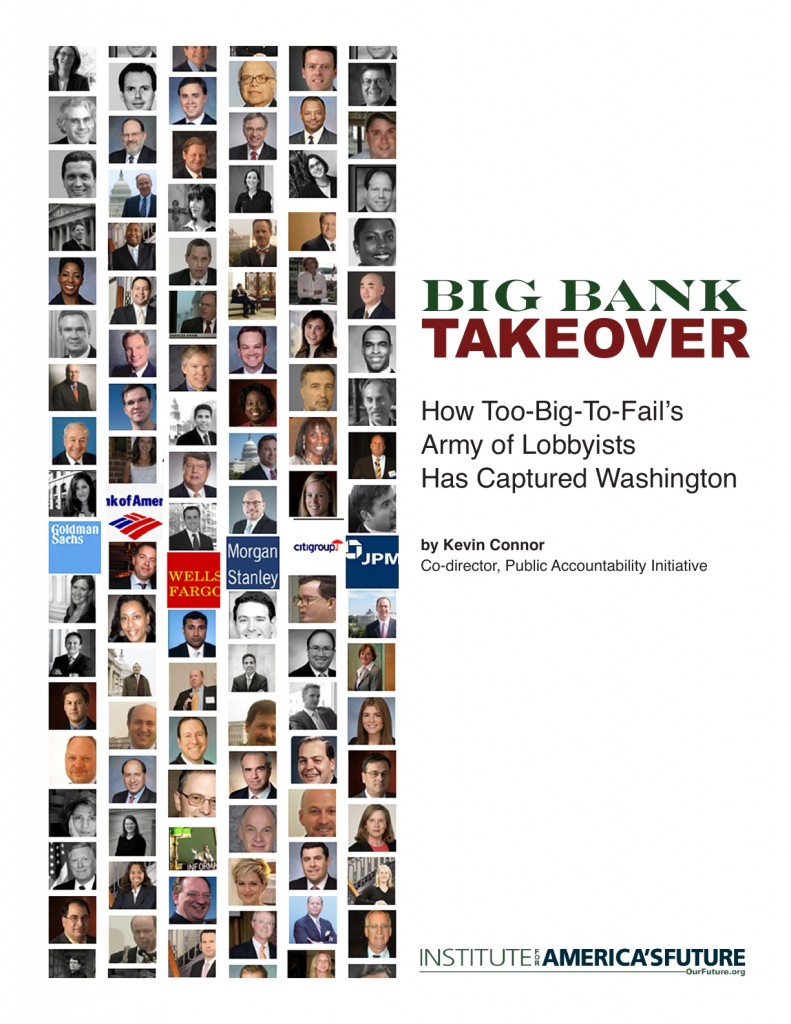 © 2010-19 FORECLOSURE FRAUD | by DinSFLA. All rights reserved.
Comments
comments