One cannot step into the same river twice, Heraclitus famously declared.
Abstract:
This article takes as its point of departure the financing technique referred to as "securitization," a close cousin of secured lending that has grown to enormous size since its origin more than two decades ago. The article pursues two themes. One is a critique of the legal foundations of securitization, which includes a perspective on aspects of fraudulent transfer law that are well established historically but have been neglected in recent decades. The other is exploration of the implications of this product growing so vast despite its dubious legal foundations. In that regard, the article explores two points of legal sociology that apply to new financial products generally. The first is that a product can become so widely used that it cannot be permitted to fail, notwithstanding its dubious legal foundations. The second is that the debt rating agencies have become de facto lawmakers, because it is their decision to give a favorable rating to a financial product the credit quality of which depends on a debatable legal judgment that allows the product to grow too big to fail. Two nascent products are identified as candidates for the operation of a similar dynamic. The article ends with a normative assessment of securitization from a pragmatic perspective, concluding that legislative action is appropriate to ratify the product's object, with constraints.
Heraclitus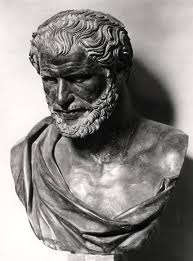 http://papers.ssrn.com/sol3/papers.cfm?abstract_id=1012937&
Comments
comments
Related posts:
Prof. Levitin | About Those Notes…Evidence of Securitization Fail You're either pregnant or you ain't. Can't be both! Credit...
Ka-B°oO°M!!! Alabama Judge Denies Securitization Trustee Standing To Foreclose HORACE v. LaSALLE BANK NA Attorney Nick Wooten does it again and again! PHYLLIS HORACE...