We're all in this together.
Interesting article came out yesterday from PB Post's Christine Stapleton where some homeowners, who can afford the mortgage, still default as a strategy.
They crunched the numbers: $525,000 outstanding on their first mortgage and a $245,000 second mortgage on a home now worth about $319,000. His business was way down, her company was laying off workers and other investments had tanked. It made no sense to hang on to their underwater home. So they stopped paying their mortgage and waited for the foreclosure notice. It came in October.
Reading this article made me think about Fannie Mae announcing that she was going to start to penalize people who walk away from underwater mortgages.
Fannie said:
Fannie also will lengthen to seven years, from five, the amount of time borrowers who go through a foreclosure must wait before getting a new loan.
Did you read that? Now here's the best strategic default yet but may leave us with their debt.
There is a very good chance that both Fannie and Freddie won't be around in the next 5-7 years because the White House is planning to end Fannie, Freddie by winding it down and eventually eliminating them.

No matter how it's sliced and diced…You, We, Us are all in this T O G E T H E R.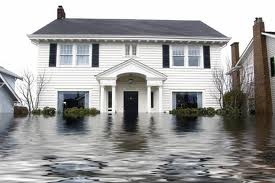 © 2010-19 FORECLOSURE FRAUD | by DinSFLA. All rights reserved.
Comments
comments