Any issues with "Defendant MERS VP Roger Stotts" signing an affidavit for "Plaintiff ONEWEST"?? See image below 🙂
ONEWEST BANK, FSB AS SUCCESSOR IN
INTEREST TO INDYMAC' BANK, FSB
Plaintiff,

-against-

JESUS GARCIA,
MORTGAGE ELECTRONIC REGISTRATION
SYSTEMS, INC., AS NOMINEE FOR INDYMAC
BANK, FSB,
Excerpt:

Plaintiffs failure to provide a note or notes reflecting the amount it claims is due from
defendant-mortgagor precludes the Court from granting the relief requested. It is well settled that in
order to make a prima facie case in a foreclosure action, the plaintiff must show the existence of the
note and mortgage and that it is the owner of same. Ocwen Fed. Bank FSB v Miffer, 18 AD3d 527
(2d Dept 2005); MERS v Coakfey, 41 AD3d 674 (2d Dept 2007); Kluge v Fugazy, 145 AD2d 537 (2d
Dept 1988). The note provided here reflects only partial proof of the amount allegedly owed.

Additionally, with regard to the proof necessary on a motion for default in general, CPLR
321 5(f) requires that the applicant "shall file … proof of the facts constituting the claim, the default and
the amount due by affidavit …" Neither the affirmation of Jason E. Brooks nor the affidavit of Roger
Stotts satisfies that requirement. Such failure is particularly striking in view of the confusion present
here by virtue of allegations which are inconsistent with documents, and documents which are
submitted without explanation.
Continue below… Make sure you see the image down below as well…

[ipaper docId=44765302 access_key=key-7x1tgf95t71omaqahds height=600 width=600 /]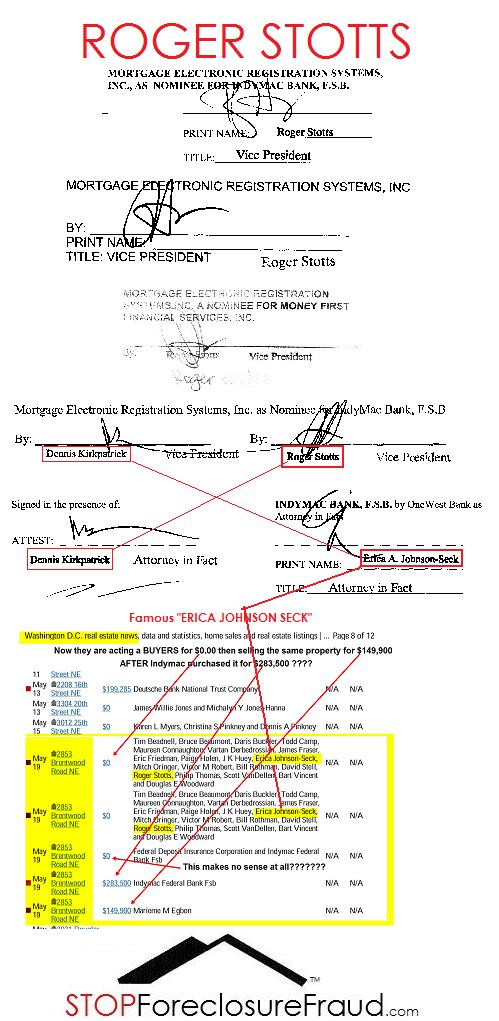 © 2010-19 FORECLOSURE FRAUD | by DinSFLA. All rights reserved.
Comments
comments