This is a major victory for Florida residents.
Florida Judge Eileen O'Connor denied Law Office of David J. Stern motion to quash a subpoena from Florida Attorney General Bill McCollum in connection with the AG's investigation into several of the state's foreclosure firms.
Will add more to this as it comes in.
.
.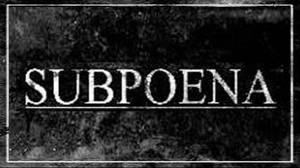 [ipaper docId=35680209 access_key=key-16l1kpbcmkkh7zujuh5k height=600 width=600 /]
© 2010-19 FORECLOSURE FRAUD | by DinSFLA. All rights reserved.
Comments
comments