Attorney General McCollum I applaud you for STANDING UP for Florida!

Assistant AG's June M. Clarkson and Theresa B. Edwards what an amazing job! Thank you.

Investigate the law suit Shapiro and Stern had against each other…You might just find missing pieces there.

The facts are the facts…crystal clear. This glass is not half full but spilling out the rim of the glass!

Attorney General Bill McCollum today filed a Motion for Rehearing on last week's ruling by Circuit Judge Jack Cox that the Attorney General could not investigate the Shapiro & Fishman law firm for the firm's alleged involvement in presenting fabricated documents to the courts in foreclosure actions to obtain final judgments against homeowners. The Attorney General is currently investigating four law firms, The Law Offices of Marshall C. Watson, P.A.; Shapiro & Fishman, LLP, the Law Offices of David J. Stern, P.A., and Florida Default Law Group, PL for allegedly engaging in these practices.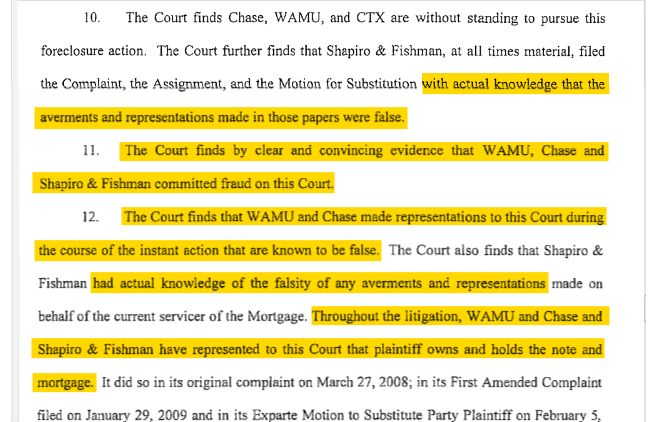 [ipaper docId=39125376 access_key=key-9hpgp1r3itfgcl5uvog height=600 width=600 /]
© 2010-19 FORECLOSURE FRAUD | by DinSFLA. All rights reserved.
Comments
comments