It was a very sad day for Floridians yesterday when the Florida Supreme Court issued a statement that it does not have authority to intercede while a fraud investigation is pending. Although we may not agree with the decision, we must respect procedures that must be followed.
Florida, do not quit what you are doing because there are many states that we must continue to focus on. Judges need to put themselves in the homeowners situation and understand we cannot make these fraudulent documents up. These documents are sworn statements, under perjury of law and notarized. As officers of the court they must be held accountable. No ifs, ands, buts or suppose here. These are not errors.
Rest assured that The Florida Bar still has many pending investigations with these foreclosure firms and they have authority overseeing the misconduct of their members.
I am your voice, America. I share your fears, read your concerns and do try my best to reach out to you.
DinSFLA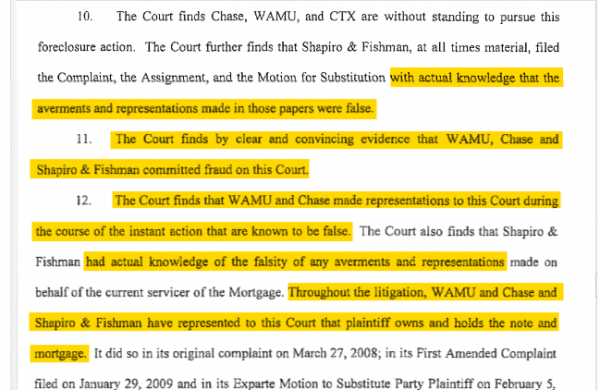 .
© 2010-19 FORECLOSURE FRAUD | by DinSFLA. All rights reserved.
Comments
comments